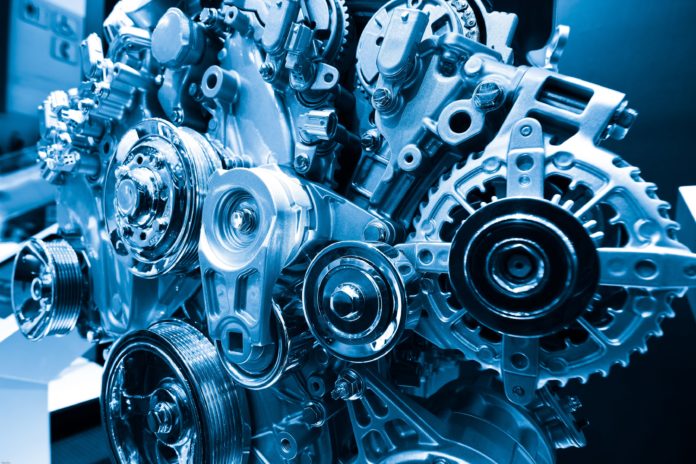 Promoting the vision of making India the Electronic System Design and Manufacturing (ESDM) product innovation hub, India Electronics and Semiconductor Association (IESA), the premier trade body representing the Indian ESDM industry has announced their association with India's leading engineering institutes and associations to build the entrepreneurial ecosystem amongst the students; industry academia and the ESDM ecosystem.
IESA announced this at their annual flagship event, Vision Summit where-in it launched four major MoUs with ESSCI(Electronics Sector Skills Council of India), SID (Society for Information Display), IIT Kharagpur (Indian Institute of Technology, Kharagpur) and Infineon to build a robust talent pipeline in the ESDM space, by strengthening industry-academia relations.
Key highlights:
Partners with Electronics Sector Skills Council of India (ESSCI) and launches NETRA (National ESDM Technology Research Academy)

MoU with IIT Kharagpur to jointly create a comprehensive platform for pursuing advanced research works

Collaboration with Infineon to work and  nurture the start-ups incubated by Electropreneur Park

MoU with SID (Society for Information Display)

for

creation of a display industry eco system
With the ongoing digital revolution in the country and the thrust from the government to use technology to improve governance delivery to the people, the requirement for developing new and better innovative products and solutions are growing by the day. This has opened up a number of opportunities to promote both product and solutions development and manufacturing them in our country.
Speaking about these initiatives, K. Krishna Moorthy, Chairman, IESA, said, "We see the year ahead as a year where the ESDM industry will scale up in value addition and value proposition. Our efforts in recent years to make India grow in different spheres of the  ESDM ecosystem has brought out the need for a continuous development of high quality talent as well as a sustainable model to support start-up culture through focused mentoring so that a higher number of start-ups succeed." 
Highlighting the importance of the MoUs, he added, "We strongly believe that this vision of ours can only be turned into reality by bridging the talent gap between industry and academia in our country. The other need is for us to bring to the front table some of the technology vectors like the Industrial displays. Our association with these prominent institutions and industry mentors and sub vertical associations have encouraged us to spread our vision amongst the ESDM industry and academia and preparing them to be future ready."
Commenting on the collaborations, M.N. Vidyashankar, President, IESA said, "India has already stepped into an era where it has become the default destination for design-led ESDM manufacturing which is opening new gates of opportunities for the economic growth of the nation. Our alliance with State and Government is to bring us closer to our vision of making India the manufacturing hub in the years to come."
"We believe that with support from industry, academia and associations, the young workforce of our country, will be able to fulfill the dream of India as the ESDM innovation hub very soon."
Collaboration with NETRA
IESA and Electronics Sector Skills Council of India (ESSCI) are collaborating together to create ESDM entrepreneurial ecosystem in campuses by launching NETRA – National ESDM Technology Research Academy. The partnership envisions India to be the next ESDM product innovation hub by providing engineering campuses with incubation centres to innovate, have capability building to scale, research and development to advance, InChip programme to prove and productization to demonstrate.
NETRA is a think tank that is formed as a society by IESA and ESSCI to bring the three vectors of Technology research, in-chip program and leveraging campus startups to create entrepreneurial talent and ESDM products on campus. It will adopt an integrated approach from training to building products, with a specific focus on Semiconductor & ESDM sector and strong presence in campuses.
MOU with Indian Institute of Technology, Kharagpur
IESA and IIT Kharagpur is partnering to foster a collaborative, research and development initiative aimed at creating a comprehensive platform for pursuing advanced research works jointly. IESA will enable IIT Kharagpur to become a hub for the Virtual Design Infrastructure with the proposed National Design Center for Electronic Design and identify avenues for obtaining Fab access for IIT Kharagpur and other academic institutions.
It will also actively promote and catalyze startups in this area in the IIT Kharagpur Research Park. In the pipeline, is development of a Centre for Excellence in Industrial IoTs especially targeting minerals, mining and other heavy machinery with Department of Heavy Industries, Ministry of Steel, and Railways and to bring in the best foreign faculty to the country under the GIAN program.
MOU with Infineon
Infineon Technologies India entered into an agreement with IESA to support the Electropreneur Park (EP), giving a major boost to the 'Make in India' and Start-up India initiatives. Infineon will work with start-ups incubated by EP, offering business and technical consultation and mentoring. Infineon will support and contribute to the initiatives led by IESA through the sharing of semiconductor industry experience, knowledge and network with the start-up companies. Infineon will also provide an undisclosed amount of financial grant to IESA over a period of three years.
Speaking on the occasion, Andrew Chong, President, Infineon Technologies Asia Pacific said, "India is fast emerging as an important market for Infineon in the Asia Pacific region and also a promising location to develop innovative products and solutions for our global needs."
MoU with SID
The MoU with Society for Information Display (SID), will collaboratively focus on the creation of a display industry ecosystem in India and open up new global business opportunities in adjacent fields that leverage the competencies of the organizations here. SID is a flagship organisation engaged in the promotion of advanced technologies, infrastructure and market expansion for the global display industry.
This partnership will create a platform for the collaboration between industry and the available talent pool to nurture the building-block capabilities required for the development of a display technology in India. The collaboration will bring together the necessary grassroots-level efforts in India to deliver local capabilities in the design and manufacturing of display modules, energy efficient products along with providing other qualities such as high resolution, better display quality and improved backlight. With IESA members bringing in embedded software and hardware design capabilities and SID bringing in display technology capabilities to trigger the growth of the display systems industry in India.