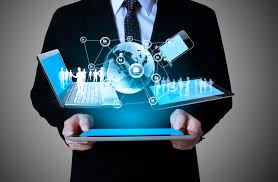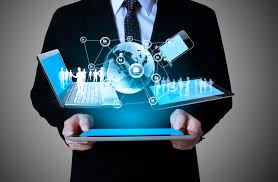 Tata Group companies have showcased 3,300 implemented innovations representing a growth of 110% in two years at Tata Innovista 2017, the group-wide programme held annually by the Tata Innovation Forum (TIF).
A significant number of these innovations incorporate digital technologies, particularly in the areas of industrial automation, customer experience enhancement and advanced engineering simulations. 

Commenting on the rate of innovation in Tata companies, Dr. Gopichand Katragadda, Group Chief Technology Officer, Tata Sons, said, "Our industries are in the midst of tectonic shifts driven by the democratization of digital, automation of decisions, and a focus on the environment. The Tata group has continued to lead in intellectual property generation from artificial intelligence to microbiomics and from driver assist technologies to new 2D materials."
The implemented innovations included new products, new services, core processes, support processes, and design. Some of the major innovations in industrial automation, incorporating digital, included TCS' embedded security for Internet of Things (IoT) devices, Tata Steel's smart desulphurisation utilising infrared thermal imaging camera and image processing algorithms, and Tata Motors tyre life extension. 
The Tata motors' innovation leverages real world road usage data to incorporate realistic wear patterns into the design process utilizing digital approaches. 
Also, Indian hotels showcased the Taj VR experience and Taj.Live- the digital tools that enhance customer service processes through immersive experiences. TCS demonstrated 'access Infinity,' incorporating digital workflow and functionality to enable accessible media for the print disabled.
Tata group's Jaguar Land Rover showcased the digital innovations which is using 3D simulations of automotive components' performance under virtual road conditions to significantly improve design timelines. JLR also presented pedestrian automatic braking system using a stereo camera and algorithms for driver assist. 
Companies also showcased advanced R&D at the intersection of biology, computing and materials. TCS presented potentially revolutionary microbiome-based bio-markers to flag those at a high-risk for preterm birth and those at high risk for colorectal cancer.
The TIF is tasked with encouraging the culture of innovation in Tata companies, and the Tata Innovista is the platform which recognizes outstanding innovations by Tata companies under four broad categories – Implemented Innovations, Piloted Technologies, Dare to Try, and Design Honour.