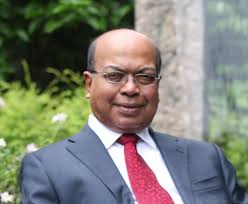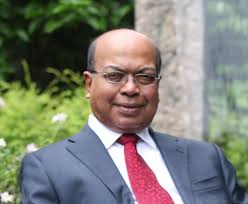 India's democracy where over 1 billion people have a voice in deciding their future is a global example of how e-Governance can incorporate diversity into a movement for inclusive growth, allowing greater access to the fundamental rights of the people. E-governance is an evolutionary phenomenon and requires a change in the mindset of all – be it the citizens, executives or government. It is the application of information and communication technologies to transform the efficiency, effectiveness, transparency, and accountability of informational and transactional exchanges within governments, between governmental agencies of national, state, municipal and local levels, citizens andbusinesses and to empower citizens through access and use of information.
E-governance in India has steadily evolved from the computerization of government departments to initiatives that encapsulate the finer points of governance such as citizen centricity, service orientation and transparency. Lessons from previous e-Governance initiatives have played an important role in shaping the progressive e-Governance strategy of the country.

The concept of e-Governance is now moving towards reality for Indian citizens. The country is graduating from pilot e-Governance projects to bigger Mission Mode projects. Over the years, a large number of initiatives have been undertaken in a holistic manner by various state governments, central ministries, and corporate houses to usher in an era of e-Governance. Sustained efforts have been made at multiple levels to improve the delivery of public services and simplify the process of accessing them.
A few recent initiatives include:
Direct Cash transfer
To facilitate disbursements of government entitlements like NREGA, Social Security pensions, Handicapped Old Age Pension etc. of any Central or State Government bodies, using Aadhaar and authentication thereof as supported by UIDAI.
Aadhaar Enabled Payment system (AEPS)
AEPS is a bank led model which allows online interoperable financial inclusion transaction through the business correspondent of any bank using the Aadhaar authentication. This has helped in financial inclusion.
Digital India Programme 
This programme has been envisaged by the Department of Electronics and Information Technology (DeitY). The vision of Digital India aims to transform the country into a digitally empowered society and knowledge economy. It would bring in public accountability through mandated delivery of government's services electronically, a Unique ID, and e-Pramaan based on authentic and standard based interoperable and integrated government applications and data basis. The overall scope of this program is to prepare India for a knowledge future, to make technology central to enabling change and to become an umbrella program covering many departments.
Digital Cloud for every Indian
Certificates issued by the government — education, residential, medical records, birth certificates, etc. — are to be stored in individual 'digital lockers' and a communication protocol established for government departments to access them without physically having to see the hard copy. The purpose of government is that copies of certificates issued by the government itself are not to be carried around by people to government offices for various services.
E-governance is a big challenge but at the same time, it gives us a plethora of opportunities to bring services to all the citizens. The most significant characteristic of any successful e-Governance application is its quality and accessibility.
Once the governing process is made transparent, the government will automatically become accountable. It will bring public services to the citizens on their schedule and venue and alongside, improve customer service. E-governance improves the accessibility of information to citizens allowing them to become an important resource in making the decisions that affect their daily lives.
Most of the Government expenditure is appropriated towards the cost of stationary. Paper-based communication needs lots of stationary, printers, computers etc. which calls for continuous heavy expenditure. With e-Governance, immense cost reduction takes place saving valuable money for the government which can be diverted towards other welfare activities.
IT infrastructure is the backbone of e-Governance. Interoperability with existing software and hardware platforms is a key success factor. Hardware should be fully compatible with future technologies as well. Some legal aspect like security and privacy must also be considered as personal data is processed and stored and financial transitions must be executed. To cope with such requirements,appropriate technical changes must be done.
As the information collected by governments may be politically sensitive, installation of appropriate security mechanisms is an important technical consideration to be taken into account. Citizens' concern on privacy of their life and confidentiality of the personal data need to be technically supported. Privacy and confidentiality has to be highly valued in establishing and maintaining websites.
The financial transaction demands for transactional security. Few recent cases have raised the issue once again. All support for full security is necessarily needed to maintain. An ideal Cyber Security Policy will ensure the existence of a sound and secure e–Governance and critical infrastructure base in India and will help in avoiding the cyber-attack menace like the recent WANNACRY attack. The security and safety of various ICT platforms and critical infrastructures in India must be considered on a priority basis before any e-Governance base is made fully functional.
Even if Internet population is exponentially growing in India, there is still a significant portion of the people who may not be able to access services for various reasons like limited access to ICT technologies and devices, low literacy, or phobia for Computer etc. Therefore, universal access is still a mirage. Social, geographical and economic disparity issues have to be removed and proper infrastructure is required to establish e-Governance. The ICT facilities need to be developed and should be made available to everyone in the society. Internet connection through satellite, phone lines or through cable or television should be accessible for all specially to the people in rural areas.
But most importantly, what will make e-Governance successful is its acceptance and usability by a large variety of people. Given the high level of social disparity in India, this issue needs to be addressed carefully which implies that the applications must be used by the rich and poor, disabled and elderly people, understandable by people with low literacy levels, non-native language people etc. Apart from all these factors, the government needs to make significant investments in areas such as capacity building, training, assessment and awareness.
With the support of the Internet, the government processes defined by specializations can be made efficient, effective and citizen friendly. The path breaking IT development platform, Analytics, IoT, Cloud, etc. together with success of key initiatives of the government such as Unique ID, Jan Dhan accounts and Digital Locker provides us an opportunity to break from the past and envisage and deliver e-Governance solutions giving us a ray of hope to fight with the long persisting problems of poverty, corruption, regional disparity and unemployment.
InterraIT's contribution and competency in e-Governance
We, at InterraIT, have always been vocal about the implementation of e-governance initiatives and have welcomed PM Modi's vision of Digital India. To give wings to this initiative, InterraIT has groomed technical personnel and developed strong competencies in the field of IoT, cyber security, embedded systems, Data analytics and Cloud to enable implementation of the e-governance policies through latest technology. Apart from this, our long and successful engagements with global customers across North America and Europe have provided us with the requisite thought process and expertise to fully harness these technologies and avoid the pitfalls before embarking on such e-governance projects.
Some of our key E-Governance engagements with Indian Government are listed below:
e-District Application for Citizen Services in UT Administration of 

Daman & Diu and Dadra & Nagar Haveli

Business Analysis, Definition of Service workflows, development 

& deployment of application for all SLA Based Citizen Centric 

Services

Created state portal & SSDG (State Service Delivery Gateway) 

Application for (in partnership with HP India):
Govt. of West Bengal

Govt. of Arunachal Pradesh

Govt. of Andhra Pradesh
CRIS- IRCP (Indian Rail): Created Portal for Cloak Room, Journey 

Planner for Indian Railways

CRIS-FOIS (Indian Rail): Migrating in-house Material Management 

system into Tuxedo environment.

On Line Emission Data Transfer Project using GSM Mobile Technology

Designed & Developed GSM Modem & Microcontroller based DA 

Module

Developed DA module and device driver for communication with field 

equipment.

Development of User Specific UI and Reports

InterraIT designed and developed the Gas Control Automation 

system for Rangit Dam in Sikkim

Implemented the system for NHPC
With our dedicated Centre of Excellence for e-governance technologies, we are continuously working and striving hard to introduce new technologies to help the Government and facilitate India's journey towards self-realization and economic prosperity through e-governance.
Authored by: Asoke K Laha, President & CEO, Interra Information Technologies Inc.