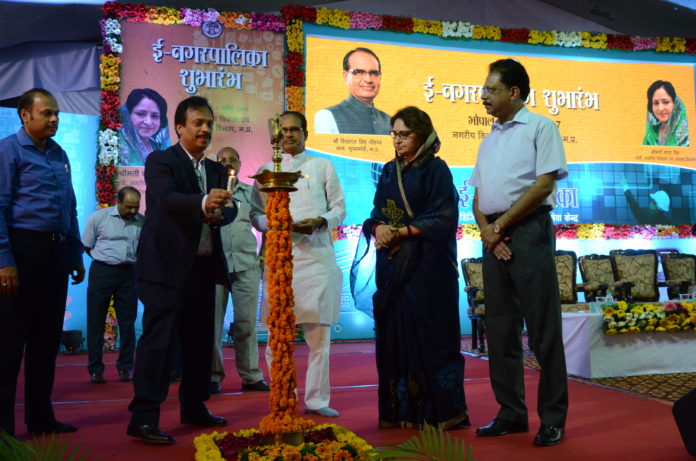 US-based digital technology services provider UST Global has partnered with the Government of Madhya Pradesh to lay the foundation of a "Digital Madhya Pradesh". With this partnership, UST Global and the state government will usher in a new era of good governance, accelerated economic growth, and inclusive social development to bolster digital transformation in the state.  
To implement an e-governance platform in the state, Chief Minister Shivraj Singh Chouhan launched the e-NagarPalika project at his residence in Bhopal on April 1. Sajan Pillai, CEO, UST Global, addressed the gathering along with Maya Singh, Minister for Urban Development; Malay Srivastava IAS, Principal Secretary; and Vivek Agarwal IAS, Commissioner, Directorate of Urban Administration & Development.

Driving state-wide implementation of an e-governance platform, e-NagarPalika connects 378 urban local bodies including 16 municipal corporations, 98 municipal councils and 264 nagar panchayats. It is a centralized web based solution to computerize all cities across the State.
Also, the state government has planned to set-up seven Smart cities and 11 Amrut cities and e-NagarPalika will serve these cities as the unified urban operating system.
The citizen services available on e-Nagarpalika include birth, death and marriage registration; request for litter and debris collection, and evidence certificate for insurance claims.
Other services include requests for fire extinguishing services, septic tank cleaning, sewerage cleaning, tree cutting, water tanker, ambulance, mobile toilet, funeral van and grievance registration and tracking.
To avail gamut of services, citizens can access e-Nagarpalika through a mobile app, internet, call centre, SMS and a citizen facilitation center. With this, government aims to serve the citizens better than ever before, with accountability, financial discipline and transparency.
From a governance perspective, e-Nagarpalika will provide with various services like financial accounting management, budget, property tax process, water charges, project systems, asset management, procurement and material management, HR and payroll, real estate management and employee self service.