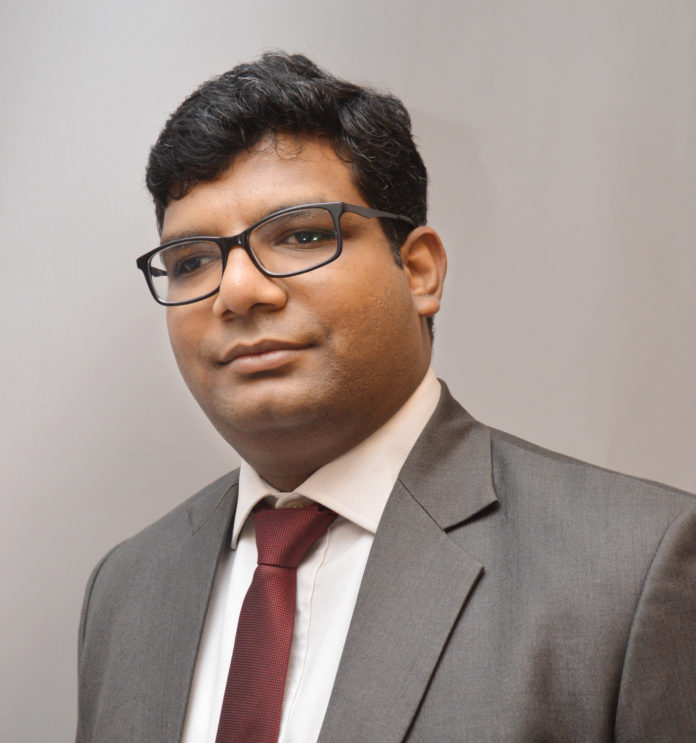 WinMagic helps pharmaceutical companies secure and encrypt data at rest. Having served the healthcare industry for the past 20 years, they bring leading industry technologies to provide unmatched security solutions specially designed for their clients' needs, says Rahul Kumar, Country Manager and Director, WinMagic India, in conversation with Rajbala of Elets News Network (ENN).
Please give us an overview of your company.

WinMagic is a data at rest security place. We help our customers secure data across all platforms. We have been in this business for the last 20 years and have emerged as one of the largest online security providers for pharmaceutical companies in the country. We take into account our clients' inputs when it comes to providing data security solutions. Many of our clients are working with large healthcare companies in India. Pharma companies want to protect the customer data and we have been providing multiple solutions for the same. The basic security level is at the periphery which leaves the door open for theft. That main door is the piece of encryption which we bring to the core for the companies.
Please tell us about the kind of solutions you provide for healthcare in the country?
We provide security solutions for data at rest. We help in securing and encrypting the data for our customers on their laptops, servers, files, Universal Serial Bus (USB) media or on the cloud workload. We bring to the core leading industry technology and we have the advantage of being the only player who can help the customers in this space. Globally also no company can match our security offerings for the healthcare industry.
What are the upcoming trends you see in the Indian healthcare industry?
In the coming days, India will witness what is happening in the global market place right now. I am talking about the connected healthcare and the healthcare data that is being digitised. Hospitals are moving towards digitising reports, X Rays and scans. Owing to the size and complexity of India, making it a trend will take some time. In future, healthcare would be connected in such a way that a person falling sick in Delhi can seek medical attention in Chennai.
The patient's entire case history would be linked to Aadhaar card and it would be easier for the doctor to understand the medication process the patient is going through and treat him accordingly. For this to be happen, a database should be prepared and every point of access needs to be secured.
I am very optimistic that the healthcare industry will move ahead at a great pace and offer new avenues for growth to companies like ours
How digitisation will push the health industry in the coming days?
Convergence of various technologies has become a key enabler for the entire health industry. Earlier everything was on paper, but now everything is on computer. AIIMS (All India Institute of Medical Sciences) has digitised the whole process of registration. We have seen a lot of transformation happening in the space. These changes have been enabled by technology which makes the processes simpler and eliminates the need of middlemen.
What are your expansion plans in India?
Our company is expanding significantly globally. We have a very aggressive set of people. Even in India our expansion has been significant. There is huge market for our products and we see a huge potential for us to expand and grow.
What are the challenges for the growth of IT in the pharma industry?
The challenge which I see in this industry is that when you digitise you have a scope to move forward at an exponential pace, but that opens lot of loopholes and grey areas. It is of paramount importance to secure pieces as you move ahead. There cannot be a bar on the growth rate but at the same time cognizance of the threats makes sure that the grey areas are properly covered.
What are your views on cloud computing for pharmaceutical industry?
India has a long way to go. We should be able to move in the digitisation direction significantly. I am very optimistic that the healthcare industry will move ahead at a great pace and offer new avenues for growth to companies like ours. Technology will help pharmaceutical industry grow faster.