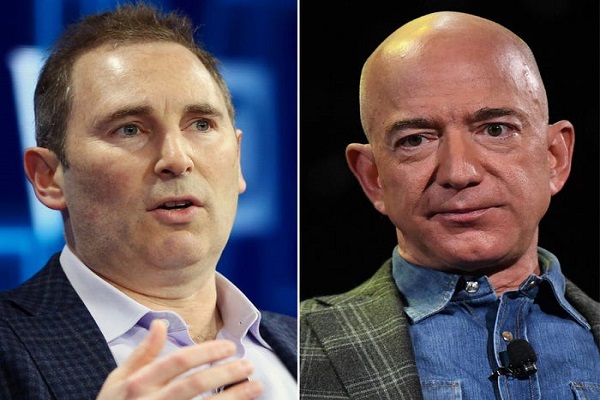 Jeff Bezos, Founder of Amazon Inc., a global e-commerce giant and the world's second-richest man has decided to step down from the position of CEO to the role of Executive Chairman of Amazon Board by the third quarter of 2021. Bezos has been leading Amazon as the CEO since the company's inception in 1994. Andy Jassy, who is currently the Chief Executive of Amazon Web Services Inc., Amazon's on-demand cloud computing business, will be replacing Bezos.
Announcing his departure to the Amazon employees through an email, Bezos wrote that post his transition, he will spend his energies on his non-profit, Bezos Day One fund, focussed on underserved communities; the $10 billion Bezos Earth Fund focussed on sustainable energy; his aerospace venture, Blue Origin, and The Washington Post.
Further, he said that Amazon was only an idea 27 years ago and it had no name, but today the company is widely recognized as one of the most successful companies across the globe.
Also Read: Amazon pumps in Rs 11,400 cr investment in India in FY20
Invention continues to be the root of success for Amazon Inc. With pioneering customer reviews, 1-Click, personalized recommendations, Prime's-fast shipping, just walk out shopping, the climate pledge, Kindle, Alexa, infrastructure cloud computing, and much more, Amazon has grown widely, he added. As a sign off to employees, Jeff urged employees to keep inventing.