The Indian retail pharma sector is huge, in fact one of the largest and fastest growing in the world, but comprised mainly of a rather unorganized coterie of brick-and-mortar shops. Following the emergence of an information-driven digital society coupled with the advent of enhanced internet services, Netmeds.com has emerged as one of the most trusted online pharmacies in the country – the first pan India licensed e-pharmacy", says Bruce Schwack, Co-Founder and Director, Communications, Netmeds.com, in an interview with Rajbala of  Elets News Network (ENN).
Please provide us an overview of the products and services offered by Netmeds.com.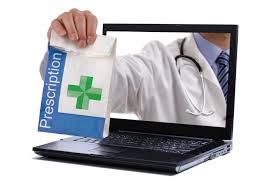 Netmeds.com is an initiative of  Dadha & Company – one of India's oldest pharmaceutical companies, with over 100 years' experience in distributing quality medicines. Netmeds.com offers online access to a wide range of medicines and other health related products across the country through its dedicated platform. Online pharmacy is a totally new and important concept for India and Netmeds.com was formed to create the maximum outreach of medicines in the country.
At Netmeds, we ensure availability of medicines from reliable manufacturers. Our aim is to create beneficial and affordable health-care choices, mitigating risks assuring the best outcomes. We also endeavour to ensure access to reliable drug information to our customers; bring affordability and convenience to them through online shopping for medicines; and do direct delivery throughout the country, of  a wide range of medicines.
Could you please apprise us about the marketing initiatives being taken by Netmeds for brand promotion?
Every day should be marketing initiative for any successful brand who serves the customers. In this space, we have to understand that we are not building a brand but we are building a category. The important fact is that along with the promotion of the brand, Netmeds also designs and broadcasts messages to create accessibility for medicines digitally. It's been extremely satisfying to see how well the concept has been accepted and has created desirable disruption of previously accepted paradigms in India.
The whole idea of e-pharmacy was conceptualised to offer medicines and generics for the convenience of the customers keeping in mind the affordability element; to act as a one-stop, easily accessible shop for patients seeking medicines and health and wellness needs; to be a provider of reliable, authentic and approved medication; and doorstep delivery of medicines in tier 2 and tier 3 cities.
How safe is to procure medicines online?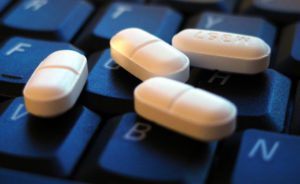 It's perfectly safe if the patient or customer has a valid prescription written by a doctor. The medicines must be dispensed only by a pharmacist once the prescription is reviewed. Netmeds operates as all online pharmacies should operate. A qualified team of certified pharmacists approves and digitizes every prescription.  We are committed to provide safe, reliable and affordable medicines as well as a customer service philosophy that is worthy of our valued customers' loyalty. We offer a superior online shopping experience, which includes ease of navigation and absolute transactional security.
How  are Netmeds or other e-pharmacies penetrating and capturing the market in Tier II and Tier III cities? Can you tell us about the expansion plans of Netmeds?
Netmeds continues to deliver its services in every state in India and have delivered in more than 800 cities. The company has planned to keep improving its service, coverage and continue to learn from customers. Company will soon be launching a social networking challenge to deliver its services in remote areas of the country.
Currently, Netmeds has over a million registered users and the number is growing at the rate of around 10 per cent month on month basis. Having the ability to deliver our services in 800 cities, we hope to continue to expand the scope of our services in every state of the country. Our endeavour is to continue to  deepen our penetration in every state, especially the remote areas.
What according to you is the USP of the company?
Netmeds is the only fully licensed online pharmacy serving all of India. It has delivered nearly 800 cities in every state in the country. The company employs more than 400 staff including pharmacists, pharmacy technicians, customer service specialists, logistics and warehouse experts, digital payments professionals and programmers
BENEFITS OF ORDERING MEDICINES ONLINE
Affordable lower prices and no expired drugs on sale
Privacy/Anonymity — You may feel more comfortable purchasing your medication online, or simply want to speak to someone about prescriptions and your health online or over the phone rather than in person. However, to prevent the use of your personal information for unauthorized purposes, make sure the pharmacy has an appropriate privacy policy. This is one of the things that PharmacyChecker.com checks for you.
Convenience — If one finds it physically difficult to make it to the pharmacy, living in a remote rural area mail-order pharmacies enable consumer to buy medicine sitting at corner. It will also remind you when you can order a refill to help you maintain your regimen.
Medical information — Some online pharmacies provide useful information about medications and diseases as well as links to medical resources such as universities, government agencies, and health associations.