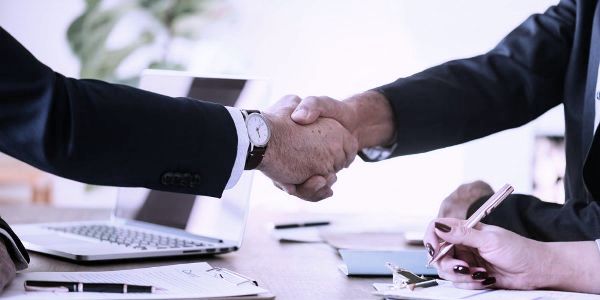 Larsen & Toubro Infotech Ltd, a global technology consulting and digital solutions company, has signed an agreement to acquire NIELSEN+PARTNER (N+P), an independent Temenos WealthSuite specialist, headquartered in Hamburg, Germany.
N+P is a leading partner of Temenos in Europe and APAC. The company is well-recognized for its market-leading capabilities in Temenos WealthSuite, including Triple' A Plus, Data Source and Channels. With presence in major Banking and Wealth Management hubs like Switzerland, Luxembourg, and Singapore, N+P also provides IT Consulting, digital and software engineering services to major enterprises.
This acquisition is synergistic to Syncordis acquisition that LTI announced in 2017. Syncordis is the leading Temenos T24 Core Banking Platform specialist with widespread presence in Europe, whereas N+P has built comprehensive expertise in the front office of Temenos WealthSuite. Together with Syncordis, N+P strengthens LTI's capabilities as a global expert of Temenos suite of products and enriches company's offerings to Banking clients. Upon integration, N+P's Temenos business will be consolidated under the brand of Syncordis, while software engineering business will operate and expand as part of LTI Germany.
Sanjay Jalona, Chief Executive Officer & Managing Director, LTI, said: "Temenos is the world leader in banking software. Since the Syncordis acquisition, this has been a fast-growing practice for us, enabling resilient relationships and rich, cross-selling opportunities. The acquisition of N+P will help us further establish LTI as a formidable player in the fast-growing market for Temenos and help our clients navigate their digital transformation journey. I welcome the employees and clients of N+P to LTI family."
Manuel Brunckhorst, CEO, N+P said: "Joining forces with strategic and complementary partners like LTI and Syncordis is the next logical step to accelerate our growth, enhance our capabilities and extend our services, both for Temenos, as well as software engineering services. We are very excited about the future and continuing our journey with our existing and new clients, employees and partners."
Guillaume Desjonqueres, CEO, Syncordis said: "Syncordis has been growing at a faster pace since its acquisition by LTI. With LTI acquiring N+P, we are entering into a new phase, expanding both our Temenos offerings and our footprint outside of Europe. In line with our strategic vision, Syncordis and N+P together with LTI will provide complete and innovative services to Temenos clients in the Banking and Wealth Management space, globally."
This is the fourth acquisition by LTI since the company got listed in 2016. In January 2019, the company acquired Ruletronics, a boutique Pega Consulting company.