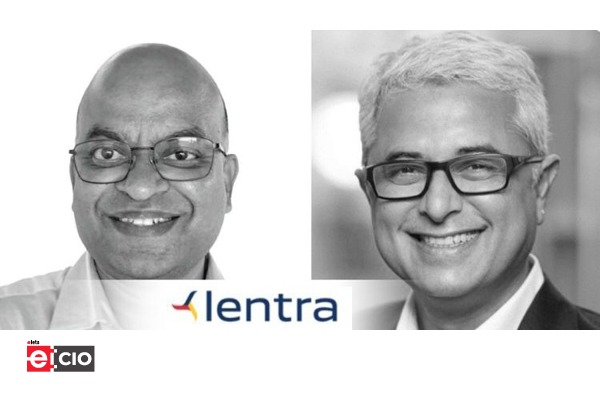 Lentra, the fastest growing business SaaS startup, today announced the appointment of Haribandhu Patra as Chief Financial Officer (CFO) and Bhuvaneswar Naik as Chief Human Resource Officer (CHRO). These additions will strengthen Lentra's ability to rapidly scale-up operations and introduce innovative technology platforms that will enable banks and financial institutions in India to democratise lending.
Lentra's revolutionary platform enables Indian banks and financial organisations to democratize lending. Lentra Lending Cloud has been used by more than 50 banks and financial institutions to conduct over 13 billion transactions. The new hires will help Lentra accelerate its growth as it increases its reach in India and around the world.
Haribandhu Patra has over two decades of expertise heading finance teams at many major financial technology firms. He will concentrate on increasing shareholder value at Lentra.
Bhuvaneswar Naik has over 25 years of expertise in managing Human Resource departments at global technology companies. He has extensive experience in developing dynamic workplace cultures and global personnel management strategies. Bhuvaneswar will focus on human capital management at Lentra while developing a high-performance culture.
Also Read | Chris Ross joins Barracuda as Chief Revenue Officer
"We are developing a world-class executive team to drive our growth," stated Shrihari Gokhale, COO of Lentra, of the appointments. Hari and Bhuvan are industry veterans who have led the growth of numerous multinational technology firms. Their track records of consistent outcomes and dynamic leadership will help us secure our long-term prosperity."
"I am pleased to be a part of Lentra's growing narrative," stated Haribandhu Patra, CFO of Lentra. As Lentra enters the next phase of its growth journey, I will prioritize delivering value to all of our stakeholders, including associates, clients, and shareholders, as well as the company's financial wellness and regulatory compliance.
Bhuvaneswar Naik, CHRO, Lentra, said, "Today, it has become extremely crucial for businesses to foster a healthy and supportive relationship with its employees. As Lentra continues to create new generation technology solutions, my aim will be to guide the company's cultural evolution and attract and retain high-performing talent. I consider this move an opportunity to join hands with the leadership team of Lentra to support the brand in creating a niche for itself in the arena of digital lending."