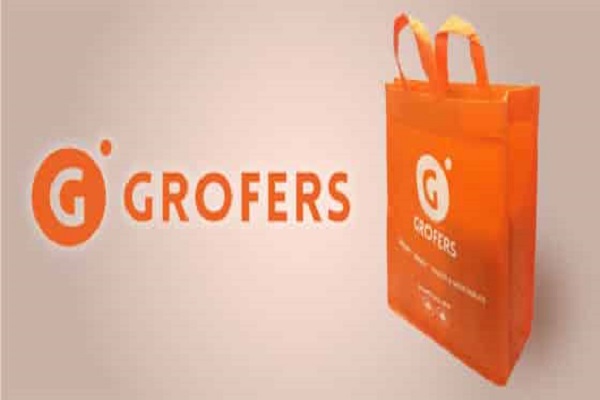 The Grofers, backed by Softbank, expect to reach a gross product value (GMV) of Rs 10,000 by March, which will be supported by around Rs 50 lakhs of customers during ongoing sales, a company executive said.
The company claims to have seen its sales increase three to four times during the ongoing Grand Orange Bag Days (GOBD) sales.

"We are on track to double our GMV every year and our goal is to reach the GMV of Rs 10 billion by fiscal year 2021," Grurer founder Saurabh Kumar told.
GMV is the total value of the goods sold during a given period. Grofers predicts that its GMV will reach around Rs 30,000 by 2022.
The company focuses on private label products to drive overall sales growth.
"We are on track to complete Rs 50 lakh of customer interaction during GOBD. During normal days, the cart size is Rs 1,500 to Rs 1,600 and now the average cart size is Rs 2,500," Kumar said.
Also Read: Reliance Retail Q3 pre-tax profit up 11.80 pc at Rs 3,102 cr
The online grocer had a large number of visitors from Delhi, Ahmedabad, Bengaluru, Chennai, Mumbai, Pune, Kanpur, Calcutta, Lucknow, Hyderabad, Faridabad, Gurgaon, Noida, Jaipur and Ghaziabad.
Demand is claimed to have increased in staples and groceries, personal care, cookies and snacks, kitchen and dining room, household items, beverages, baby care and textiles.
Kumar said the company has accelerated its goal of expanding its presence in 50 cities by March compared to its June 2021 goal.
The company currently operates in 38 cities and will add 10 to 12 cities by March, Kumar said.
"We are increasing the number of employees every month to meet the demand. We hire about 3,000 people from November to December. We hope to be able to hire between 500 and 100 people each month for the next three to six months. The new cities that we have opened give us a great response, "said Kumar.