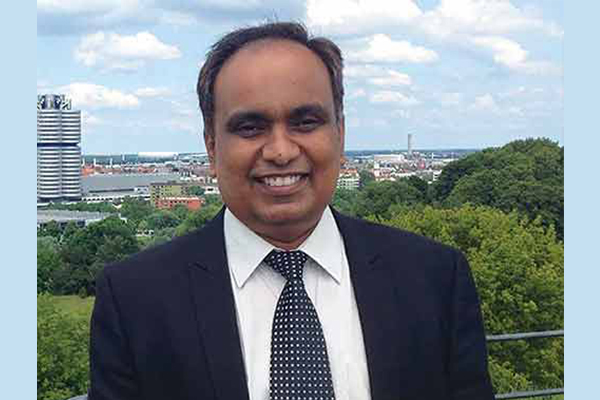 The COVID-19 outbreak was not an anticipated catastrophe and it caught the automobile industry by surprise. We moved fast and created quick solutions to match the new requirements and pioneered end to end contactless sales processes in the luxury segment, says Prakash Kumar, Head-IT, BMW Group India and APAC, in conversation with Elets CIO.
1. What are your views on the outbreak of Covid and how has it affected the Automobile industry?
It wasn't an anticipated catastrophe and caught the industry by surprise. The impact was on both the supply and demand side of it. The plants had to be shut down which resulted in long lead time on supplies. The demand side did see a dramatic fall with near-zero levels in the month of April. The dealership was closed hence servicing was deeply impacted. Being in the luxury segments, the demand was severely impacted. However, this has created an innovation opportunity and hastening the digital transformation. The industry is very fast-moving to enable every business processes with digital and automation tools to fight the situation.
2. Which technologies have you deployed or planning to deploy to match the changing customer demands due to the pandemic?
There has been a substantial need for contactless servicing and selling felt by the customers. In this aspect, fortunately, we already had some level of maturity even before the pandemic happened. We moved fast and created a quick solution. All software development happened in remote working mode. We come out with a very unique interventions and perhaps, we were the pioneers with end to end contactless sales processes in the luxury segment. Customers could configure their choices with near-real 3D images, check availability, seek specialist advice, plan proper financial solutions, order test drives, make payment, and get deliveries at the doorstep.
Also Read: Embracing Digital First Policy to Combat the Pandemic: Jayanta Banerjee
Similarly, we enabled the after-sales process also with contactless online service appointments, scheduling, and deliveries. Such digital touchpoints have been a key driver in the post COVID era. We are extensively leveraging Industry 4.0 enablers.
3. How is social media helping you expand your services to your customers?
This has been our strength for a long time. Social media has always helped in reaching much larger potential customers. We not only run our campaigns, promotions through our social media handles but also closely keep watch on the customer feedback, and promptly work on that.
4. Do you have a Business Continuity Plan in place? What measures are you're taking to ensure digital transformation and complete employee safety management?
Yes, we do have an elaborate business continuity plan. This is based on various scenarios with contingency measures. That's the reason even in such highly unexpected situation we handled it comfortably. Our robust IT infrastructure, Communication tools, cloud-based solutions with the best in class security features allowed the entire workforce to move back to work from home mode. Even post lockdown, considering safety being the topmost criteria, we have the right digital toolsets to keep both safety and productivity well managed.
5. What new and exciting have you planned for the rest of 2020?
We know that this is not a short term battle but will have to be dealt with in a prolonged manner. Safety and comfort have been our focus in these tough times. We are continually working on enabling customers with contactless experience, helping employees with remote working and communication. Our key focus is designing and implementing strategies in those areas where there is more innovative digital intervention required.