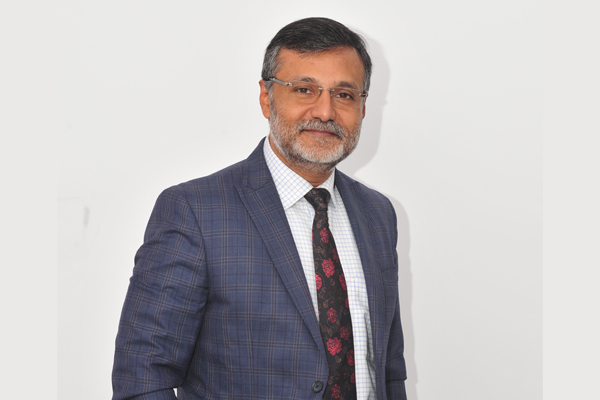 At Tata Steel, we were poised on the digital front to face the threats arising out of the pandemic. The investments made on upgrading our IT Infrastructure allowed all our employees & contractors to work from home with a skeletal workforce physically present at the mines & plants to keep the production going, steel & parts of its value chain being classified as essential services, Jayanta Banerjee, Group Chief Information Officer (CIO), Tata Steel Limited, in conversation with Elets CIO.
How is Tata Steel progressing in its Digital transformation journey? What major deployments were undertaken lately?
Tata steel embarked on its digital transformation journey a few years ago and intends to be the leader in Digital Steel making by 2025 through adoption of Digital Technologies.Cloud, Data and Artificial Intelligence (AI) are the engines driving this transformation. Progressively substantial investments were made over the past couple of years for building a robust IT infrastructure. "As we say it, we don't build cars where there are no roads, we build roads instead". Digital transformation necessitates a robust IT backbone to start with.
Improved IT Infrastructure and a disciplined approach on data capturing led tosignificant growth in data volumes – higher generation, secured transmission & storage. In FY20, Data generation was accelerated to 20TB/Month with volumes being exponentially incremental.The data explosion aided the development of 100+ data analytics model, deployed across processes to drive insights-based decision making. Maintenance Technology Roadmap (MTR)helped identify sensorization needs that would enabled Predictive Maintenance for mission critical equipment.
Our Connected Workforce Platform is leveraging multiple technologies & systems to pre-empt unsafe incidents while enabling policy interventions ensuring safety & security for our employees & asset, spanning various geographies by near real-time tracking, alerts and QRT (quick response team) protocols.
We're focussed on Platformisation & Analytics to enhance the customer experience. We've built various customer facing digital platforms such as Aashiyana, Compass, DigECA catering to our different customer segments. We are working towards enhancing customer satisfaction by catering to individual customer preferences through advanced analytics which would ultimately lead to increased sales through such digital platforms.
In our digitalisation journey, we've engaged with the best-of-breed Partners across technology & consulting domains. We're also actively engaging with the vibrant Start-up ecosystem in India to leverage their expertise in Deep Tech for capability augmentation and development agility. We look forward for the ecosystem to spread to the Eastern side of the country so that we can further deepen our engagement to co-develop new solutions for the industry.
Also Read: How merging AI with IoT can usher in Industrial Revolution 4.0
How significant is it to add Artificial Intelligence (AI) to non-AI or traditional methods? Do you think that human intelligence is still needed to spot and fix problems?
At Tata Steel, our focus is not on any specific technology, our approach is Business first and technology is just a lever. Whatever tool helps solve the business problem most efficiently and effectively is the best fit solution. The idea of AI is to make business decisions repeatable in different business contexts with the same accuracy, if not better, than a human. It helps an organization to retain knowledge and expertise and continually push the benchmarks of performance.
Most of the work in manufacturing has traditionally been physical and AI, we firmly believe will play a significant role in the digital transformation of manufacturing organisations going ahead. While adding Artificial Intelligence to our processes would definitely ramp up productivity and enhance security, we believe a blend of both human and artificial intelligence is the need of the hour.
A strong IT Infra foundation and streamlined data paved our way to take strides towards imbibing Artificial Intelligence (AI) in our processes. In our business first approach to AI, we have identified user stories where AI is driving clear tangible business benefits.
At Tata Steel, we believe a Cognitive Enterprise is one that is Agile, Digital & Intelligent. It is not that businesses aren't cognitive today or haven't been so in the past. It's the method of cognition in the decision-making process that is undergoing a transformation enabled by the various Digital Technologies – Industrial Internet of Things (IOT), Smart Sensors, Artificial Intelligence, Natural Language Processing, Cloud Computing, etc.
Covid outbreak has accelerated the need for digitisation. How is Tata Steel handling the change in mandates during the pandemic? 
At Tata Steel, we were well poised on the digital front to face the threats arising out of the pandemic. The investments made on upgrading our IT Infrastructure allowed all our employees & contractors to work from home with a skeletal workforce physically present at the mines & plants to keep the production going, steel & parts of its value chain being classified as essential services. With ~8k employees logging into enterprise applications & ~3.5k virtual meetings taking place each day, we even noticed a positive impact on employee productivity.
In these upending times, our initiatives thus far have only reinforced our vision & belief of how businesses of the future will function. From leveraging Anytime, Anywhere, Secure computing for "Working from Home" to using Satellite Images to identifying demand pockets remotely, we tried putting our best foot forward in the current times.
We leveraged BLE & LoRaWAN Technology to sense a large group of people in any section of the workplace through our Crowd Sensing solution and pre-empt & detect violation of Social distancing at shop floors, canteens & on roads. Camera feeds are being used to identify people without face coverings through an AI-based Face Mask Detection solution.
Each employee was asked to fill up Covid-19 related digital declaration form, comprising of various questions. Data collected through these forms is being analysed to provide a Suraksha Status to each respondent and displayed in the Employee Suraksha App. Basis of this analysis, we were even able to restrict the high-risk cases from entering the work premises. Based on the data collected we are also carrying out Real TimeContact Tracingwherein we can trace back to 45 days if any worker is found Covid-19 positive.
Through our Containment Management solution, we are identifying our workforce who are stuck in various containment zones and making alternative arrangements during their absence. This helps us to make sure that our production is continuous and is not hampered due to the pandemic.
Do you see a change in data security and cybersecurity functionalities off late? How are you handling it?  
Cybersecurity is a critical area and we see a lot of companies in this sector working constructively in this space. Yes, we at Tata Steel are observing an increasing trend in cyber threats and our investments and cybersecurity strategy has proved to be formidable until now but we're aware of the evolving nature of the threats and are constantly adapting to stay a step ahead of the threats through proactive threat assessment and mitigation.
Our Cybersecurity cell is able to pre-empt a significant amount of intrusion attempts (which is rising every passing day), data accessibility and availability has improved manifold. Essentially the network and cloud enablement has improved the enterprise agility in terms of systems while at the same time addressing the ever-increasing cyber risk resilience requirement.
With our unflinching focus on cybersecurity, we have been able to build a state of the art protection on e-mail and Internet gateway. The policy is enforced in anywhere-anytime computing seamlessly across all company devices.
We have established processes and protocols for Cyber Threat intelligence and advisory which has helped us to take timely action to prevent threats proactively.
Would you like to tell us about your Business Continuity Planning (BCP) plan? 
In order to overcome the threats arising due to Covid-19 pandemic, we undertook various measures to make sure that we provide a safe environment for our workforce. To make sure there is minimal physical interaction, we implemented Paperless Transactions in our processes. We are carrying out Proximity Analysis in our workplace, wherein we send out alerts in case there are more than a stipulated number of employees present in a small area. All these initiatives are present in a single dashboard and can be easily accessed over mobile devices as well.
We implemented Patient Health Update for our hospital in Jamshedpur. Doctors at Tata Medical Hospital can easily update patient health bulletin in the system and patient's family can see the bulletin online through TMH Vishwas Mobile App or inquire through our call centre. This will keep the patient's family updated on patient's health.
Tata Steel rolled out a novel system called Pod with an aim to minimize the number of workers at a given time and place to reduce the risk of Covid. The idea is to divide the staff seating arrangement into small units, called pods, thereby restricting inter-pod movement. Each pod is designed to have a maximum of 10 workers with a self-contained set of skills so that they do not have to depend on anyone outside their group for closing an assigned job. Additionally, to reduce the risk of contamination across shifts, a 30-minute air gap is maintained between two shifts and it also enables easy and prompt contact tracing.
While technology plays a vital role in framing up the business continuity plan, we believe a mix of tech and non-tech practices is what is needed to overcome the current situation. Our customer facing digital platforms such as Aashiyana,Compass, DigECA etc.are proving to be a gamechanger in the current times. Through these platforms, not only are we clocking sales, we are also able to analyse customer requirements through the data collected. We plan to scale the digital platforms to further heights and change the way how steel and its products are purchased.
What practices would you like to continue with from Covid times to post- pandemic period? 
During the upending times, our focused strengthening of IT Infrastructure paved the way to providing seamless connectivity to our workforce. Our employees, while working from home, were effortlessly able to connect to Tata Steel network with just a stable 3G connection and did not need connecting through any middleware. We suppose this concept of working remotely is the new normal and here to stay for good. Thankfully we braced the situation comfortably.
Going forward we plan to come up with Virtual Command Centers (VCC) for each of our business divisions. A VCC is envisaged to enable centralised and decentralised interventions seamlessly. This will eliminate the need for any Physical Command Centres, which are resource intensive in building & maintaining.
We're looking at Integrated Supply Chain Planning & Logistics as a theme to optimise costs by better utilising our facilities across the country. The intention is to reduce waste while providing the best quality product to the customer at the lowest possible cost.
We're deploying Chatbots & Robotic Process Automation (RPA) to streamline our existing processes in Finance & Accounts, HR Services, etc. The Smart Close initiative has enabled us to reduce our financial reporting time by 50% in FY19 and we expect to reduce it further by another 30% over the coming years.