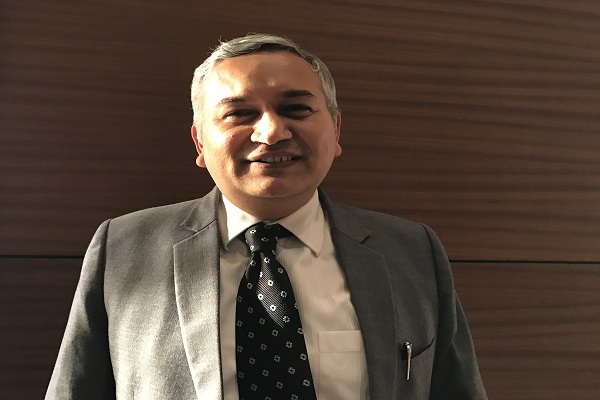 In an exclusive interview with Anupama Suresh Mehra of Eletsonline, Vishal Goyal, Country Manager, South Asia, FICO, talks about how consumers can contribute data to enhance their credit score.
How is your company helping businesses to make better decisions using technologies like Artificial Intelligence (AI) and Machine Learning (ML)?
FICO provides analytics software and decision management solutions to businesses across multiple industries, to help them make faster, better and more profitable decisions.
Ever since the company invented the credit score back in the 1950s, FICO has developed solutions for data-intensive or inherently complex problems across areas such as credit risk, fraud, and marketing.
Today, these techniques using advanced analytic approaches are in high demand. FICO is using its pedigree in artificial intelligence and machine learning to help protect 2.6 billion payment cards from fraud, increase financial inclusion in dozens of countries and ensure that millions of airplanes and rental cars are in the right place at the right time.
In addition to great business results, companies are also demanding solutions that meet their obligations to regulators, shareholders, and customers. So, FICO has been working hard to ensure that all the models we create are explainable, auditable, flexible and free from bias in their implementation. We are also standardizing on a decision platform in the cloud, which will allow companies to maximize flexibility, speed deployment and reduce costs.
How was the year 2019 been for the company? What new innovations are you planning to implement in the near future?
2019 has been a good year for our business, with the company recording USD 1.16 billion of revenue, up by 16 percent from that off in 2018. FICO's scores business has been doing very well for the past several years, but we have also been able to deliver double-digit growth in our software business this year. The take-up of our fraud and compliance solutions has been very strong with both up double-digits over last year.
So, in terms of recent innovations, we made a couple of announcements recently in the fraud and compliance space which will be of interest to the Indian market. The first is a new machine-learning cyber risk score that is available in the AWS marketplace. The score helps organizations manage third-party vendor risk.
We know from research we conducted with Ovum that around two-thirds of surveyed organizations in India either use software to give a breach likelihood score or use an external agency to carry out risk assessments. Yet only half (48 percent) of Indian firms said their cybersecurity insurance covers all risks. So, there is an opportunity to reduce the risks internally and dramatically to reduce the chance of a data breach due to a third-party partner.
We also recently announced the acquisition of a company and its technology to add artificial intelligence-powered identity proofing and authentication capabilities to the FICO platform to fight fraud. This will be particularly useful in India as real-time payments take off. The introduction of the UPI channel in India has ushered in a new era of convenience but along with its explosive growth, it is also witnessing a large number of frauds. We hope to address this by creating systems that are radically quicker to recognize suspicious transactions.
Do you think technology has eased the way credit scoring was done earlier?
FICO has launched both the FICO Score in India and the FICO Score X Data India which works using alternative data. According to the World Bank, nearly half of India's adult population are unbanked or underbanked. These new scores give lenders greater flexibility and precision in their risk assessment of consumers, as well as help them safely and responsibly extend credit to millions of more people.
Additional forms of data are being used as proxies for traditional financial data. The best and most reliable forms are information such as remittance, rental, telco, utility, and public record data. These types of data are more predictive than some of the more over-hyped sources that seem to have become a preoccupation to many in the industry such as social media information.
FICO now has multiple new alternative data partnerships with footprints in over 30 countries. The company has also recently launched and pioneered the UltraFICO Score, which is another way of improving credit access for many consumers where they can voluntarily contribute data to enhance their credit score. By simply and securely linking checking, savings or money market accounts, the additional data and insight can broaden access to more lending options and offers.
What is your position in the Indian market?
The Indian market is a strong one for FICO and we continue to grow. There is a lot of interest from banks and other financial institutions in our fraud and compliance solutions and I suspect that will continue with the addition of the two recent innovations mentioned around data breaches, identity proofing, and authentication.
Financial inclusion and our scoring services are also a good fit for a country with a large number of consumers with a thin file or no file with the credit bureaus. These unbanked and underbanked populations will benefit from being brought into the credit system. I also think that the new wave of digital and neo banks are likely to use our services as they look for ways to improve their onboarding, origination, customer management, and collections.
Decision management is probably the last franchise for FICO worth highlighting for the Indian market. We are seeing strong growth in this area world-wide and as previously have mentioned have built a decision platform with a snackable menu of solutions that are scalable and delivered on AWS infrastructure in India.
What are the challenges you face while catering to the Indian businesses?
Most companies around the world are all grappling with how to solve similar problems. They are looking for ways to solve business challenges with data-driven solutions that work and can adapt to fluid, fast-moving environments. That said, in India, I find that many organizations are particularly interested in data-driven strategy but are unable to do so due to various challenges.
FICO has been working with clients globally in managing these challenges leveraging its decision management suite, which enables companies to take connected decisions and be able to acquire, manage and retain customers in this ever-pervasive digital world.
Also Read: Gartner Debunks Five Artificial Intelligence Misconceptions