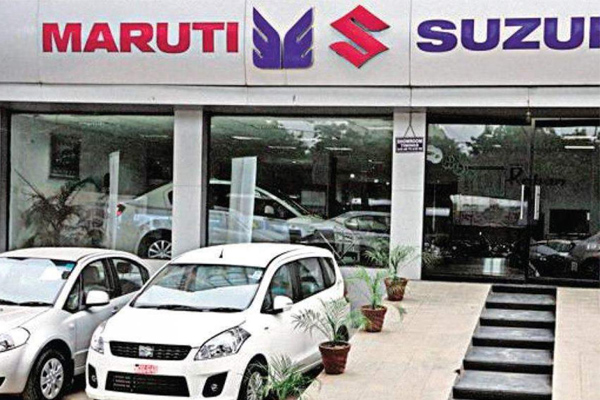 The country's largest automaker, Maruti Suzuki India (MSI), announced on Thursday a 26% increase in its consolidated net profit to Rs 1,996.7 billion for the third quarter, thanks to higher sales.
The major automaker reported a net profit of Rs 1,587.4 billion in the October-December quarter of the previous fiscal year.

Total operating income increased 13 percent to 23,471.3 billion rupees in the third quarter, from 20,721.8 billion rupees for the same period last year, MSI said in a statement.
In the December quarter, the company sold 4 95,897 vehicles, an increase of 13.4% over the same period last year.
Sales in the domestic market were 4.67,369 units, an increase of 13%, while exports increased 20.6% to 28,528 units.
Maruti Suzuki India added cautiously: "These results should be viewed in the context of the fact that the previous year sales volume for the fiscal year 2019-2020 decreased by 16% for the company and by around 18% for industry".
Also Read:- Maruti rolls out online finance platform across 30 cities
Separately, the company posted a net profit of Rs 1,941.4 billion, up 24% from the same period last year of Rs 1,564.8 billion.
Autonomous operations sales increased 13 percent year-over-year to Rs 23,457.8 billion.
Maruti Suzuki India shares were trading on the BSE at Rs 7,719.70, down 1.86 percent from its previous close in the late afternoon.