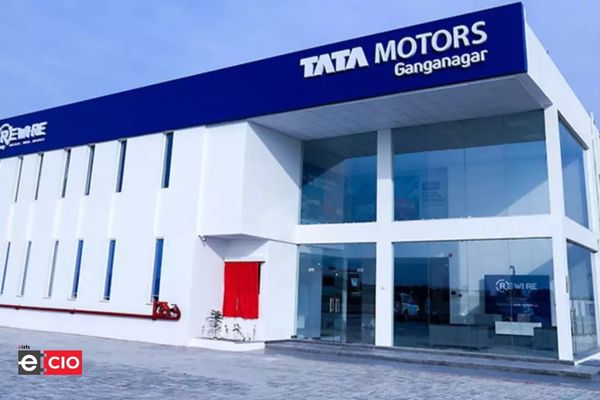 Tata Motors on Wednesday reported that total wholesale sales increased by 3 per cent over the year, reaching 79,705 units in February.
Tata Motors released a statement claiming that the company's total car sales in February 2023 climbed by 3 per cent to 79,705 units from 77,733 units during the same period in the previous year. With 78,006 units sold last month, up from 73,875 units in February 2022, domestic car sales also increased by 6 per cent.
According to the automaker, domestic sales of passenger cars, including electric cars, were 43,140 units in February, up from 40,181 units during the same time period in 2017.
The business also said that it saw a 3 per cent dip in domestic commercial vehicle sales overall, with sales dropping from 37,552 units in February 2022 to 36,565 units in the same month this year.
Also Read | Tata Motors acquires Ford India's Gujarat manufacturing unit
Tata Motors has also agreed to fulfill India's largest order for electric vehicles by providing 25,000 of its X-Pres-T electric sedans to the network of fleet partners of ride-hailing giant Uber. The vehicles will be supplied over a period of 12 to 15 months, according to a top Tata Motors executive. The order, he continued, is more than twice as large as its 10,000-car agreement with BluSmart from the previous year.