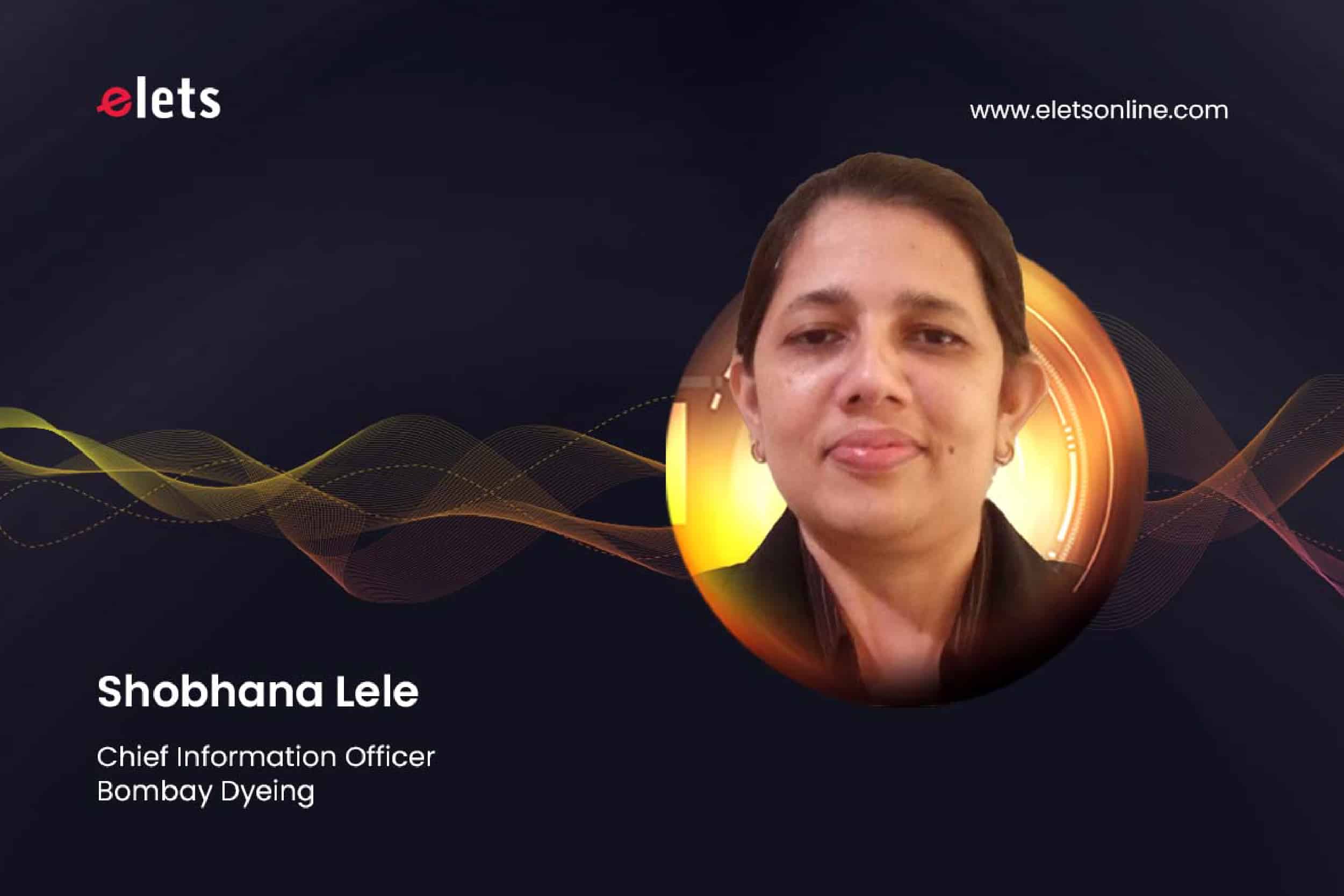 Manufacturing sector has always been a significant part of India's growth story and statistics indicate that the industry played an important role in combating impact of the second Covid-wave. In October 2020, India's manufacturing sector recorded improvement for the third consecutive month, with businesses growing production to the greatest extent in 13 years in the middle of robust sales growth. To understand the changing face of manufacturing industry and the growing tole of information and security in the industry, Elets News Network (ENN) interacted with Shobhana Lele, CIO, Bombay Dyeing.
Covid impacted every sector around the world. What challenges did the manufacturing sector face?

Initially the Manufacturing sector, particularly the non-essential manufacturers, faced a sudden production shutdown. Halt of production activities had a cascading effect on inventories, demand, supply, logistics, cashflow, etc etc.
Added to that, nobody could predict nor reasonably estimate how long it would take for things to come back to normalcy.
After things limped to normalcy a second shutdown was around the corner. While most manufacturing companies work on short and long term forecasts, in this case neither one gave relief or confidence.
Secondly, traditional manufacturing is not capable of being managed remotely. That resulted in halting of operations till people were physically able to return to factories.
These challenges are just to name a few…
How significant is the role of data security in times when digitization across all industries is at its peak?
Role of Data Security can never be undermined and definitely not when companies are going overboard in digitizing their operations. It is easy to overlook or de priortize security requirements as their impact is not visible immediately. However, in the long run it can prove to be disastrous and there is no "Undo" for these costly mistakes.
Being a technology leader, what opportunities do you see for the manufacturing industry amidst Covid?
Covid definitely accelerated adoption of technology in the manufacturing sector. It proved beyond doubt that if one has to gain competitive advantage in the market, it cannot be done without technology.
Also Read: Covid-19 Helped us 'Pause and Introspect': Shobhana Lele, CIO, Bombay Dyeing
Hence, technologies like RPA, IT, OT and Cloud offer maximum opportunities to the manufacturing sector. All of them have proven use cases, which would help the traditional industries and manufacturers to see the relevance in their domains.
The Global Textile market size is anticipated to reach $1412.5 Billion by 2028. What's your opinion on that?
With a lot of focus on "Made in India", "Self-Reliance" coupled with agriculture, natural resources and skilled talent pool available in India, it is a golden opportunity for textile manufacturers to lead the innovation bandwagon and contribute in making India a global manufacturing hub and exporter that the world looks up to. This is, of course, led by a very robust demand. I reckon it's an excellent time and opportunity.
Which trends & technologies will take the lead in 2022?
Cloud computing will be at the forefront and there will be keen interest in RPA, AI/ML. Agile technologies will continue to drive fast and innovative solutions. Cybersecurity tools will run horizontally across all initiatives.
Lastly, greener technologies will start laying the foundation for the future.