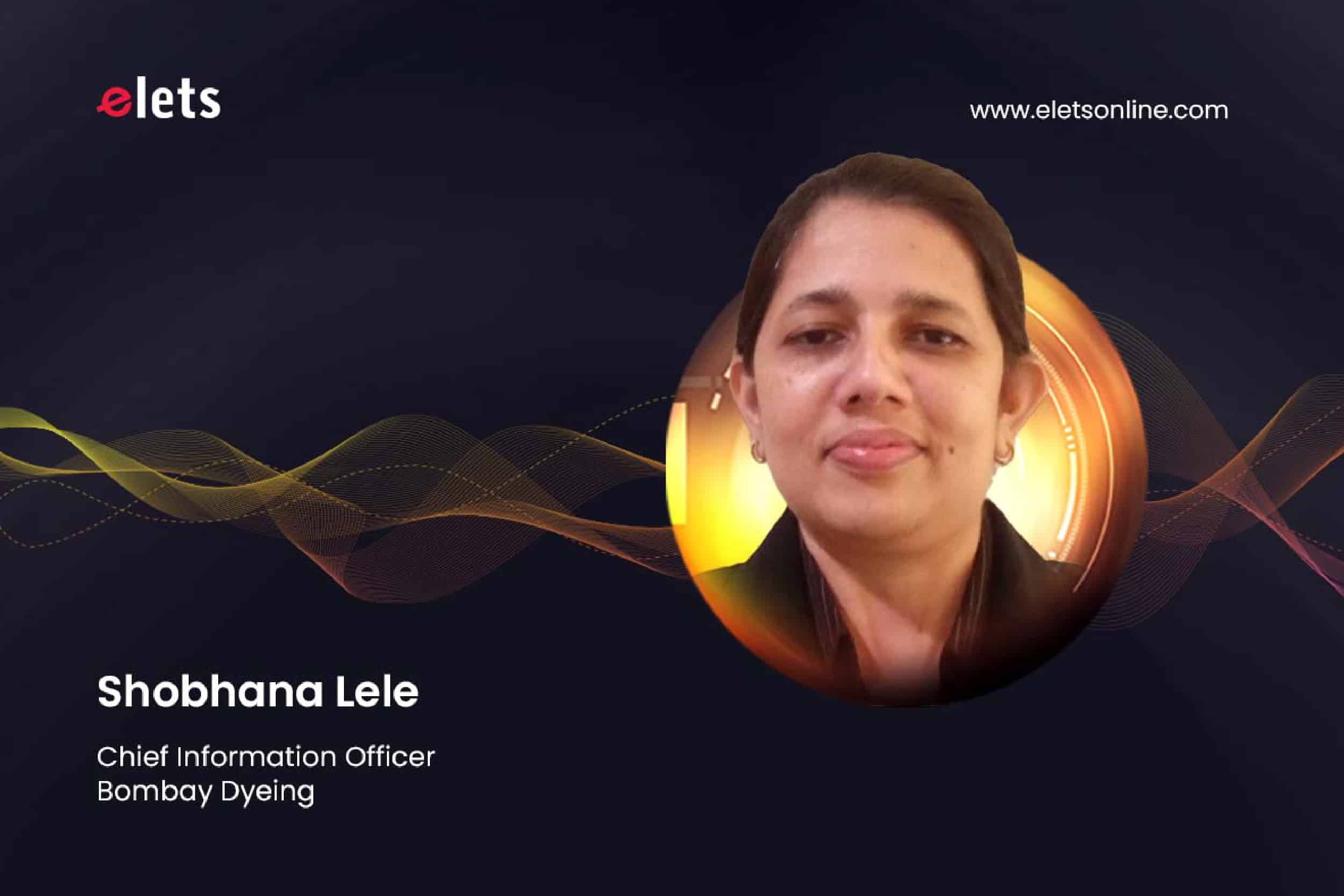 Covid outbreak impacted the manufacturing of non-essential goods the most. However, it emerged as an opportunity in disguise for some segments. Sometimes all it takes is to step back and re-look and I think this pandemic has given us exactly that opportunity, says Shobhana Lele, CIO, Bombay Dyeing, in conversation with Elets News Network (ENN).
1. How did COVID outbreak impact the manufacturing sector?

Manufacturing of non-essential goods has been one of the most impacted sectors. Additionally, the fact that one could not determine for how long the closure could last has added to the complexity. Now with lockdown starting to ease, one has to make sure of a restart with all safety protocols, optimize the manufacturing based on revised demand-supply working as well as find ways of sustaining the cost.
2. How important is the role of data security in times when digitization is at the peak?
It is important not to de-prioritize data security requirements when organizations are in a hurry to rollout digitization initiatives. It is upto the IT teams to clearly highlight risks of not taking data security seriously as the consequences could be nothing less than disastrous in the long run.
3. What are your suggestions for business owners who are in the manufacturing sector?
Business owners must realize that automation can play a big role in manufacturing. In fact, organizations must adopt technology to remain competitive. One can start small and then move to bigger implementations, but it is important to make a start. Making use of technology would not only help manufacturing organizations move towards LEAN and Agile processes but also give a completely new outlook of how the demand/supply chain and logistic operations can be re-designed to improve turnaround times and increase productivity.
Also Read: Covid gave Technology the much Needed Trust: Gaurav Srivastava, Head-IT, Xiaomi
4. Covid-19 is an opportunity in disguise. Comment
Indeed it is an opportunity. Sometimes all it takes is to step back and re-look. I think this pandemic has given us exactly that opportunity. Pause and introspect. Take up things that are almost impossible to do during normal operations. Shutdown and Restart, you will be amazed at how many problems get resolved with that…Ask any IT guy!
5. In your view, how significant is the role of social media in today's era? Is it a helpful medium for business expansion and customer acquisition?
Social media plays a major role in determining organizations' customer outreach. Therefore, organizations must include social media in their strategy and roadmaps. Since the medium is fast with an almost instant outreach, the challenge is to create content with clear messaging that is precise and easy to understand. The consequences of one wrong message can undo months of preparation and years of reputation. Secondly, social media is a two-way road. Just like organizations use it to reach out to customers, customers also reach out. Organizations need to step up not only to recognize and address conversion of potential leads into customers and but also give enough and more support to keep the customer engaged and delighted.