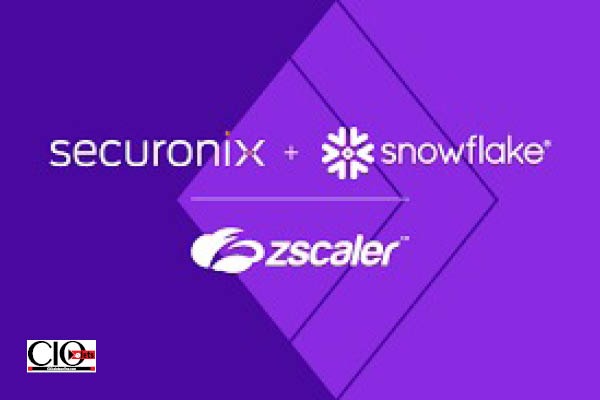 Securonix is a new technology partnership between Snowflake, the Data Cloud business, and Zscaler, the cloud security pioneer. The connection allows security teams to detect and respond to threats faster at cloud scale, while also allowing businesses to defend their security settings. This new technological connection builds on the success of the previous integration with Snowflake's new Cybersecurity workload, delivering Securonix's industry-leading capabilities to customers' current Snowflake accounts via a connected application paradigm. Snowflake Ventures recently invested in the startup to help collaborative clients reduce security data silos. At Snowflake Summit 2022 in Las Vegas, June 13-16, Securonix will unveil the new integration and participate in multiple speaking sessions.
"We're experiencing unprecedented market traction and our multifaceted partnership with Snowflake is a major reason why," said Nitin Agale, Chief Strategy and Marketing Officer, Securonix. "Data volumes have exploded with accelerated cloud transformation and leading enterprises and managed service providers demand threat detection and response at cloud scale to secure against cyberattacks. By bringing our new joint solution to market, we will continue to set the standard for cloud-native security analytics and operations.

Also Read | Securonix investigate powered by polarity improves analyst collaboration and provides on-demand context
"Securonix's new cloud-to-cloud connection with Zscaler allows it to query Zscaler's security event logs, which are stored in Snowflake for long-term retention and search. Joint customers can use the Securonix Spotter UI to search this data on-demand for investigation and reporting purposes. This improves Securonix Integration with Cybersecurity workload functionality and enables users to accomplish sophisticated threat detection and response without the expense and technological restrictions of standard SIEM solutions.