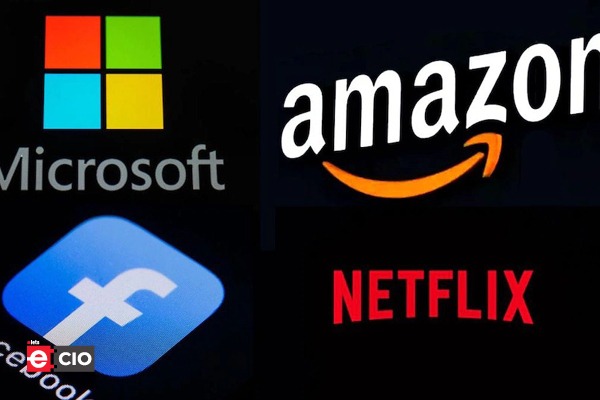 Large-scale layoffs at tech behemoths worldwide have occurred in recent months, primarily due the world have occurred in recent months, owing primarily to the global economic slowdown and impending recession. Big tech companies like Twitter, Netflix, Microsoft, Snap, and others have laid off thousands of employees, while reports claim that companies like Meta, Amazon, and others have frozen hiring and are planning to hand out pink slips.
These are some of the major technology companies that have undergone downsizing.
Microsoft
Despite being a pioneer in big tech, Microsoft has felt the effects of the economic downturn. Last month, the company laid off approximately 1000 employees, marking the third round of layoffs this year.
Netflix
Despite meteoric growth over the last decade, the streaming giant Netflix has also felt the heat of rising inflation and the economic downturn. The company has gone through two rounds of downsizing, one in May and one in June, laying off at least 500 people.
Snapchat
Snap, the social media platform, also laid off 20% of its employees, or over 1000 people, in August of this year. In an internal memo, Snap CEO Evan Spiegal stated that the job cuts are necessary to "ensure Snap's long-term success in any environment."
Also Read | Twitter lays off 180 of 230 Indian employees
Twitter
Following Elon Musk's acquisition of the microblogging site Twitter, the company has experienced massive layoffs. Twitter laid off half of its workforce, or approximately 3500 people, in order to cut costs and move toward profitability.
Facebook
Facebook's parent company Meta plans to cut jobs in order to save money. Furthermore, earlier this year, the company froze hiring. Altimeter Capital Management, one of Meta's largest shareholders, wrote an open letter to Mark Zuckerberg last month urging him to cut costs by letting go of people in order to fix their finances.
Amazon
Amazon, the retail aggregator and tech behemoth, is laying off workers in its healthcare division, Amazon Care. According to regulatory filings submitted in Washington state, the company will lay off more than 150 people as it phased out its telehealth offering.