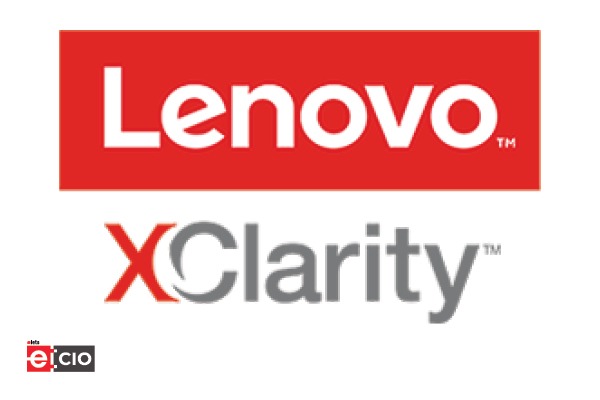 Lenovo has launched the new XClarity One, an industry-first open cloud software management platform, to commemorate 30 years of ThinkSystem innovation. XClarity One, a Lenovo ThinkSystem portfolio update, combines TruScale Infrastructure-as-a-Service (IaaS), Management-as-a-Service (MaaS), and Smarter Support analytics into a unified customer platform to ease management from edge to cloud and give better agility.
The Lenovo XClarity One platform has a modern, user-friendly interface that streamlines IT orchestration, deployment, automation, metering, and support from the edge to the cloud. Customers benefit from infrastructure performance visibility, usage metering, and support analytics. Lenovo TruScale Infrastructure-as-a-Service is a pay-as-you-go concept that eliminates over-provisioning and delivers real-time cost analysis. Customers can also simply customise the location of management data across hybrid multi-cloud setups, from public to private.
"Businesses are continually adopting newer and more powerful ICT infrastructure to develop novel ways to deploy, operate, and support applications from the edge," stated Sumir Bhatia, Lenovo ISG's President – APAC. "At Lenovo, we strive to deliver modern solutions to our customers in order to assist them to achieve smooth IT transition." With the introduction of XClarity One, we will give all of our customers streamlined, adaptable, and cost-effective solutions for a seamless digital journey, opening the way for company success."
The XClarity One platform includes the whole XClarity solution suite, including Administrator, Orchestrator, Controller, and so on. XClarity is a set of tools that assists administrators in the deployment, management, optimization, and security of servers, storage, networking, and solutions. These technologies will now be offered in the cloud and on-premises via the XClarity One unified platform, simplifying system management through a single centralized platform.
"With the digitization wave sweeping the country, it is critical for enterprises in India to not only adopt technology but also modernize their IT infrastructure in order to maintain a competitive advantage and remain relevant," said Amit Luthra, Managing Director – India at Lenovo ISG. "Our XClarity One platform offers our customers easier management options, allowing them to choose where their data can reside in a hybrid or multi-cloud environment." The demand for personalized and automated solutions is greater than ever. We are optimistic that the new advancements introduced as part of the ThinkSystem innovation would hasten India's adoption of Smarter IT infrastructure."