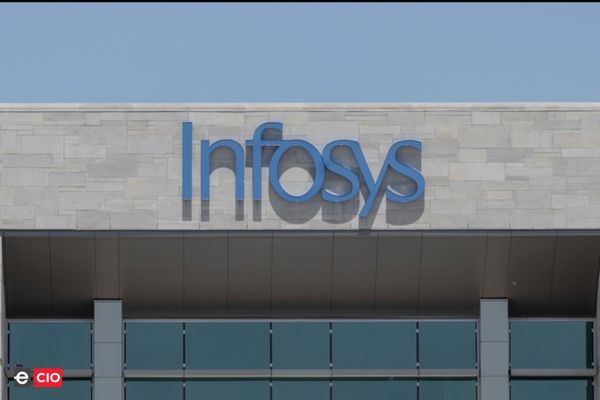 Infosys Cobalt Airline Cloud (ICAC), a cloud service created for commercial airlines to aid them in accelerating their journey toward digital transformation, was officially launched on Wednesday, according to the leading provider of IT services and consulting in India.
This "first-of-its-kind industry offering is aimed to revolutionize passenger experiences, drive operational efficiency, and contribute to the airline's sustainability initiatives, more specifically in the net zero journeys for clients," Infosys stated in a regulatory filing.

According to the business, the ICAC platform is based on the concepts of composable architecture and draws from Infosys Cobalt's overarching framework, a collection of services, solutions, and platforms that help businesses accelerate their transition to the cloud.
By dismantling traditional workloads and building composable functional capabilities with the use of cloud technologies, the platform offers solutions, APIs, and reused business assets that can be used for legacy workload transformation. The accuracy of baggage delivery, the use of precision-based gate-to-gate bag transfe
rs, and the up to 50% reduction in the Missed Bag Rate (MBR) in hub airports all contribute to better customer experiences, according to a statement from Infosys.
By utilizing AI for crowd control, theft, security, and lowering the cost of manual airport operations, Infosys Cobalt, which will offer multi-cloud opportunities and innovate at scale with regulatory and security frameworks, will further ensure smooth operations and enhance passenger safety. Most importantly, AI will aid in decarbonization efforts and emission control.

"In our path of digital innovation, the introduction of Infosys Cobalt Airline Cloud is a key turning point. Ashiss Kumar Dash, EVP & Global Head – Services, Utilities, Resources and Energy, Infosys, stated that this ground-breaking industry cloud solution "demonstrates our commitment to empowering the airline industry with a scalable and flexible IT ecosystem that caters to the unique challenges faced by the industry."
Only 47% of the present cloud commitments have been used, according to a study earlier this month by Infosys Knowledge Institute (IKI), the company's research arm. Additionally, over $300 billion in corporate cloud promises are still untapped. According to the survey, although businesses will continue to spend money on the cloud, less than half of that money is actually being put to use. According to the research, "While this does not suggest a short-term issue, companies that do not adhere to their cloud contracts stand to face higher costs as cloud providers renegotiate contracts."
In addition, according to experts, the adoption of the cloud by airlines and other players in the travel industry—hotels, airports, and car rental services—lags behind that of other industries, such as health care, retail, and manufacturing. This is partially because the industry has lower margins and must deal with the challenge of implementing technological upgrades into decades-old systems. According to an Accenture survey published in November 2022, just 30% of travel businesses are now utilizing cloud technology at scale, with another 35% implementing cloud technology in select organizational units for particular uses.
The best of Infosys Cobalt cloud services and Microsoft's cloud computing technologies, lead by Azure, would be made available to businesses, according to Infosys, which on Tuesday stated it will increase its collaboration with Microsoft to speed up enterprise cloud transformation. According to the statement, the partnership would involve adding Infosys Cobalt solutions to Microsoft's industrial clouds, enabling businesses to create agile cloud-powered platforms and innovate at scale.