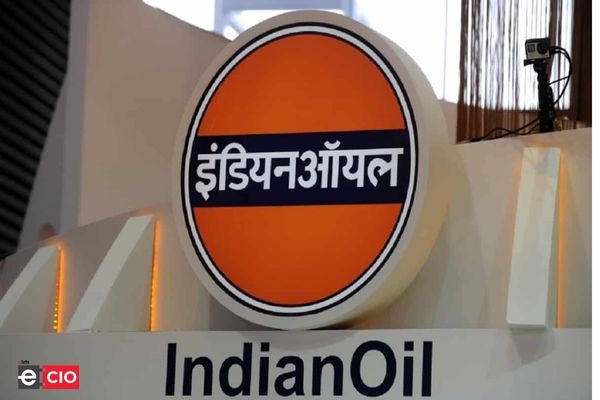 In a bid to attain net zero emissions from its operations by 2046, Indian Oil Corporation (IOC) has introduced a new subsidiary dedicated to the low carbon, clean, and green energy sector. This move signifies a transition plan for the company.
According to a stock exchange filing, IOC's board of directors approved the formation of a Wholly-owned Subsidiary (WoS) in India to operate in the domain of low-carbon, new, clean, and green energy businesses on March 14.
The move is intended to bring all existing green assets under one roof while rapidly expanding its footprint across sustainable energy avenues such as biofuels, renewables, green hydrogen, and carbon offsets (CCUS or carbon capture, utilisation and storage).
In addition to being the country's largest producer of traditional fuels such as gasoline, diesel, and LPG, IOC aims to achieve 200 GW of renewable energy capacity by 2050, as well as 7 million tonnes of biofuels (oil produced from biomass) and 9 million tonnes of biogas (gas generated from decomposed plant and animal waste).
According to a company statement, IOC Chairman Shrikant Madhav Vaidya stated that while the company is committed to meeting India's exponentially increasing energy needs, it is also determined to be the country's green energy transition leader.
"As a result, we are scaling up our green endeavours with a clear focus, and moving forward, we will consolidate our green assets under one umbrella for better synergy," he said.
IOC is restructuring its business with a greater emphasis on petrochemicals to hedge fuel volatility, while also converting petrol pumps into energy outlets that offer EV charging points and battery swapping options in addition to conventional fuels in order to position itself for the future.
In addition, he stated that the company intends to build green hydrogen plants at all of its refineries as part of a Rs 2 lakh crore green transition plan to achieve net-zero emissions from its operations by 2046.
IOC, which currently has a 239 MW renewable energy portfolio, is collaborating with NTPC to increase electricity generation from solar, wind, and other renewable sources by approximately 2.8 GW.
It is also greening the supply chain by solarizing 20,705 petrol pumps totalling 121 MW. It plans to build 4,700 EV charging stations and 66 battery swapping stations, and it is collaborating with Israeli startup Phinergy to develop lithium-ion and aluminium-air battery systems. According to the statement, the company has finalised its collaboration with ReNew Power and Larson & Toubro Limited for the green hydrogen business.
Hydrogen, the cleanest known fuel that emits only oxygen and water when burned, is being hailed as the fuel of the future, but its higher cost than alternative fuels currently limits its use in industries. Refineries that convert crude oil into fuels like gasoline and diesel use hydrogen to reduce the sulphur content of diesel fuel.
Currently, this hydrogen is produced using fossil fuels such as natural gas. IOC intends to split water using electricity generated from renewable sources such as solar to produce green hydrogen.
Vaidya stated that the company will build a 7,000-tonne-per-year green hydrogen-producing facility at its Panipat oil refinery for Rs 2,000 crore by 2025, and that similar units will be built at other refineries in the future.
The Rs 2 lakh crore investment planned to achieve net-zero covers the costs of establishing green hydrogen facilities at refineries, improving efficiency, adding renewable energy capacity, and developing alternative fuels.