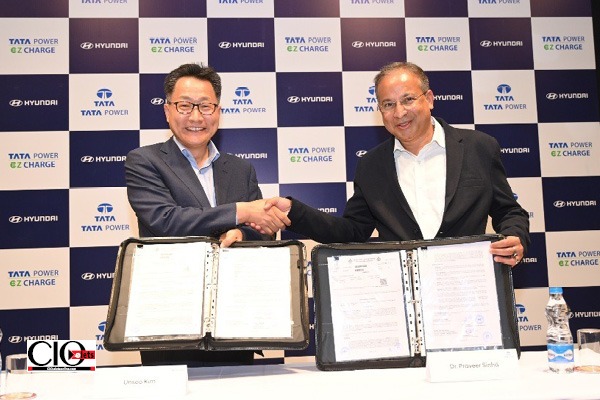 Tata Power said on Tuesday that it will collaborate with Hyundai Motor India (HMIL) to establish an electric vehicle (EV) charging network.
According to the company's regulatory filing, it would install Tata Power EZ Charge fast chargers (DC 60 kW) at HMIL's 34 EV dealer locations throughout 29 cities, as well as source, install, and commission home charging for EV clients.

Under the agreement, all electric vehicle customers will have access to charging stations at HMIL dealerships. Tata Power will also provide end-to-end charging solutions to HMIL's electric vehicle users at their homes.
Also Read | In India, Kia will test drive the EV6 electric sedan; reservations will open next month
Tata Power will invest, own, and operate the charging stations, with HMIL dealerships assisting with space and essential administrative clearances.
"Our collaboration with Hyundai Motor India aligns with the Government of India's National Electric Mobility Mission Plan and demonstrates our commitment to leading India's clean energy and net-zero goals. Tata Power's expertise in EV charging space coupled with comprehensive charging solutions and countrywide ownership.