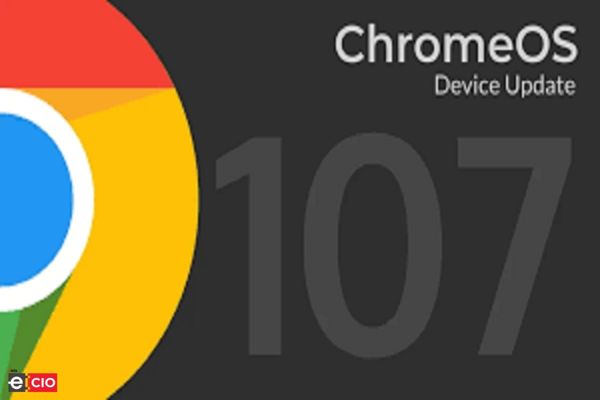 Google has begun rolling out ChromeOS 107 for Chromebooks and other laptops, following the release of the stable version of Chrome 107.
ChromeOS devices will receive bug fixes and security updates as part of the new version. According to the release note, access to bug details and links will be restricted until most users are updated with a fix. Google will limit information about bugs in a third-party library that have not yet been fixed. In addition, the company guarantees that security researchers are involved in the development cycle to prevent security bugs from reaching the stable channel.

ChromeOS 107: Save Desk for Later
Desks, a feature that allows users to manage multiple virtual desktops (desks) on a single machine, gets two new improvements in ChromeOS 107.
ChromeOS users can organize multiple windows and multitask by adding desks.
According to 9 to Google, the new version of ChromeOS will allow users to quickly "Save desk for later" from the Overview screen by clicking a button that appears above the left-most window. Users who click this button will reportedly be taken to a new "Saved for later" page, which will be available to the right of the "New desk" option.
ChromeOS users can name this desk, view its creation date, and see the open app icons. Users can immediately launch and restore the desk by tapping it.
The new version also includes a button for closing a desk and its windows. Users will see an "Undo" prompt at the bottom of their screen if they hover over an open desk. According to the report, Google is also testing a desk merging capability.
ChromeOS 107: Files app "Recent" view
In addition, with ChromeOS 107, the Files app will get a redesigned "Recent" view. A new "Documents" filter will be included in the new concept. It will no longer be a continuous list, but will instead be sorted by time.
ChromeOS 107: Keyboard shortcuts
ChromeOS 107 also includes new keyboard shortcuts for accessing accented letters. To get an accented version, users can simply long-press the letter on both virtual keyboards and physical keys. If this feature does not appear automatically with the update, users can enable it manually.