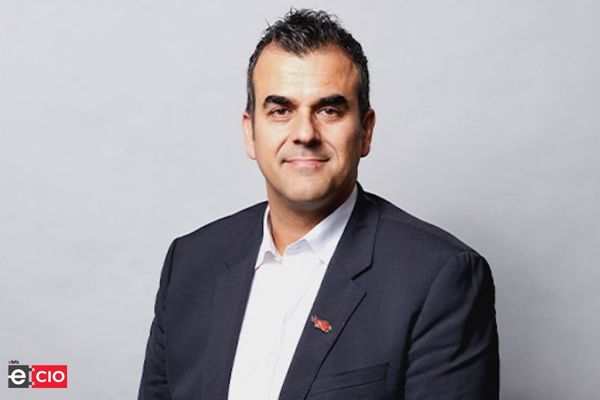 Michael Sentonas has been named president of CrowdStrike. Sentonas, who has been CrowdStrike's CTO since 2020, will be in charge of the company's product and go-to-market functions, including sales, marketing, product and engineering, threat intelligence, corporate development, and CTO teams. CrowdStrike, the recognised market leader in endpoint security, is driving scale growth as customers consolidate point products such as XDR, cloud security, identity protection, and more on its industry-leading cybersecurity platform.
CrowdStrike co-founder and CEO George Kurtz will report directly to Sentonas, as will CrowdStrike's chief sales officer (Jim Seidel), chief marketing officer (Jennifer Johnson), chief product & engineering officer (Amol Kulkarni), and senior vice president of Intelligence (Adam Meyers).
"Mike has established himself as a one-of-a-kind leader who is obsessively focused on execution. Mike is an expert in cybersecurity at aligning customer needs with technology and go-to-market excellence. His technical expertise, market knowledge, and competitive drive have made him highly sought after by customers, employees, partners, analysts, and investors alike," Kurtz said. "Mike is a fantastic partner who will continue to assist me in driving the company to the next level of growth. His distinct skill set and leadership will enable me to engage with our customers and partners even more as we continue to build CrowdStrike into a once-in-a-generation cybersecurity company."
Sentonas joined CrowdStrike as vice president of Technology Strategy in 2016, and was promoted to CTO in 2020. Prior to joining CrowdStrike, Sentonas held a variety of leadership positions at McAfee, including sales, go-to-market, and technology responsibilities. He was the company's chief technology officer – Security Connected and Asia Pacific chief technology and strategy officer (APAC). Sentonas previously oversaw sales engineering and services for the APAC region and was a member of McAfee's Advanced Technology Group, a specialist sales team where he drove customer transactions and go-to-market strategy.
Also Read | CrowdStrike appoints Geoff Swaine as new Vice President, APJ
"CrowdStrike became one of the fastest growing cloud companies ever by rewriting the playbook on how organisations stop breaches and protect themselves against sophisticated and relentless adversaries. "The combination of a single lightweight agent, cloud-native platform, unparalleled threat intelligence, and elite human expertise that helped us dominate the modern endpoint security market and become the gold standard in cybersecurity now positions us to become an increasingly foundational element of our customers' digital estate," Sentonas said. "It's a once-in-a-lifetime opportunity to work with a founder and CEO of George's calibre. I'm grateful for his trust and confidence in me to help drive our next phase of growth."