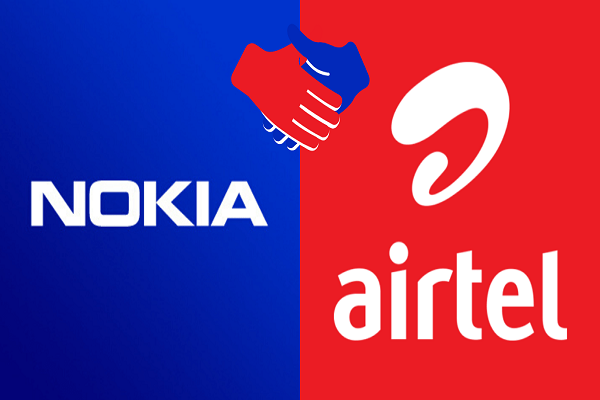 Bharti Airtel and Nokia announced a multi-year deal to deploy Nokia SRAN solutions in India. The deal, will help Airtel increase network capacity, especially 4G, and improve customer experience. The deal is worth Rs 7500 crore.
In a joint statement,"The refusal, which will also provide the foundation for providing 5G connectivity, will see approximately 300,000 radio units installed on several spectrum bands, including 900 Mhz, 1800 Mhz, 2100 Mhz and 2300 Mhz, and is expected to be completed by 2022."

Nokia's provided network will give Airtel the best platform possible when the 5G network launches nationwide, at a faster and faster pace.
Gopal Vittal, MD & CEO (India and South Asia) at Bharti Airtel, said: "We are committed to investing in new network technology to provide the best possible class experience for our customers. This initiative with Nokia is a key step in this direction. "
Rajeev Suri, president and chief executive officer of Nokia, added, "This is an important deal for the future of connectivity in one of the largest telecommunications markets in the world and strengthen its position in India. The project will enhance the current network and deliver the best of class connectivity for Airtel customers. "
India is the second largest telecommunications market in the world and is expected to reach 920 million unique mobile customers by 2025, which will also include 88 million 5G connections, according to the GSMA.