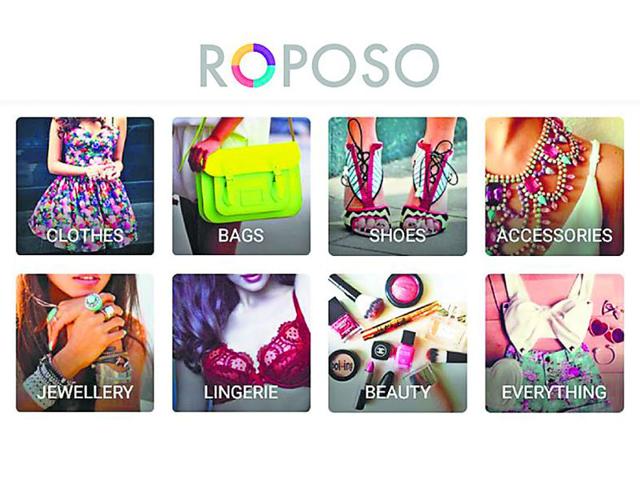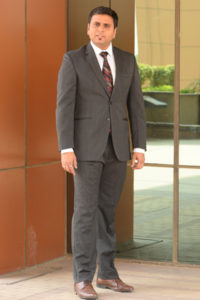 Technology is playing crucial role in making the fashion industry more appealing and connected to a style-conscious customer base.  Social network platforms are using a mix of big data analysis and machine learning to effectively target users by offering attractive deals and discounts that appeal to consumers across a range of channels, says Kaushal Shubhank, Chief Technology Officer and Co-Founder, Roposo in an interview with Elets News Network (ENN).
Today, consumers in the fashion industry are demanding enriching digital experiences across channels.

How do you create the wow factor for your customer's experience?
At Roposo, we have offered our customers with unique and interactive features, such as the style check-in and geo-tagging options, to make the platform engaging. Roposo allows both men and women to discover and shop new products and trends that are liked, curated, personalised, and updated every day from across online brands and e-commerce portals. The unique fashion discovery platform also employs a proprietary recommendation engine to find the best matches as per a user's personal preferences. This proprietary engine is our USP.
What are solution components for Roposo? How can fashion social network companies use dynamic data to meet consumers' expectations and take advantage of new channels?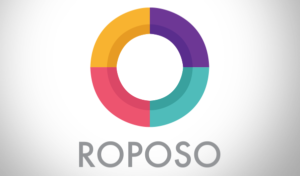 For Roposo, the feed is very important – it's all about personalization – which reflects in the different ways in which content is presented for consumption. We learn from it rather than pre-defining it. Customers can chat and explain exactly what they are looking for, or where they need help whilst they are shopping on the platform.
Every Roposo user will have access to personalised recommendations about people to follow for the best fashion inspirations, based on their personal preferences and past browsing behaviour. The platform is also an ideal destination to check out different style bloggers and to share one's personal style with the fashion community. Fashion and digital technology go hand in hand perfectly. The dynamic data can be used in more creative ways to attract more users online.
Fashion and digital trends work together brilliantly. The existing and upcoming brands are bringing in new technology for better consumer experience. What is the company's take on this?
Change is inevitable and with the ever-evolving tastes and preferences of consumers, Roposo introduces new technology and welcomes competition in the field. Roposo's success lies in its continued quest for innovation and its interesting upgrades that result in improved user engagement. In addition to the new features, the application's core offerings of search, feed card design, and login have been enhanced to provide a superior user engagement. Roposo is pulling out all stops to make sure that being stylish becomes easy and fun for its large and ever-growing user base.
How can social networking platforms integrate technologies in order to explore new markets, channels, platforms and customers base?
Roposo has recently launched the 'Chat to Buy' feature that empowers small and medium-sized sellers to do business seamlessly through the platform. Roposo has been a source of lead generation
and engagement for a lot of brands and businesses but the key track of transaction was missing so far. Since most of these sellers are operating on a small scale, they resort to social media channels to sell their product than list themselves on big e-commerce platforms.
With this feature, the complete loop of leads, transaction and engagement will get closed on the platform itself. Here, a customer can place a price request through Roposo chat by clicking the button. Once the seller discloses the price, the customer will be able to place an order for the product with the help of smart cards – which assist the buying and selling process. We plan to add more options to this feature to further increase convenience and the propensity to close quick transactions.
What will be the upcoming major trends that could impact fashion (social network platform industry) in 2017?
Trends are generally picked up from tier 1 cities and the adopted by tier 2 and 3 cities. But now, with the focus on independent designers from small cities, this trend may reverse. Tapping the needs and demands of consumers, more and more designers are coming on board and providing fashion to a larger audience, keeping affordability in mind. The international brands are also spreading out in the market keeping in mind the change in trends and fashion that suit every segment of the society.
How are social network platforms creating opportunities for the users? Mention some interesting possibilities for the industry like visual search, fit, advance machine learning, digital assistance, big data, etc.
Social network platforms are using a mix of big data analysis and machine learning to effectively target users by offering attractive deals and discounts that appeal to consumers across a range of channels. These platforms have advanced to an extent that users no longer need to email or dial a number to communicate with brands—they leave a comment on social media networks to get back speedy, and informative responses.
Roposo had launched Bizdrum, blogger academy, and conducted a contest – Fashion Fables, along with introducing the chat to buy feature, to create opportunities for designers as well as bloggers. Roposo makes use of different technologies to meet the demands of consumers.
Data crunching technology is used to learn from a users' activities and gauge their interests. Bizdrum, for example, is a platform that connects 2,000 fashion bloggers and celebs to brands for influencer marketing. The Bizdrum team provides end-to-end solutions to brands from media solutions to customised creative consultancy in this domain. Similarly, Roposo's first virtual school – blogger academy – teaches upcoming bloggers on how to create content, increase reach, talk to brands, and succeed as digital influencers.