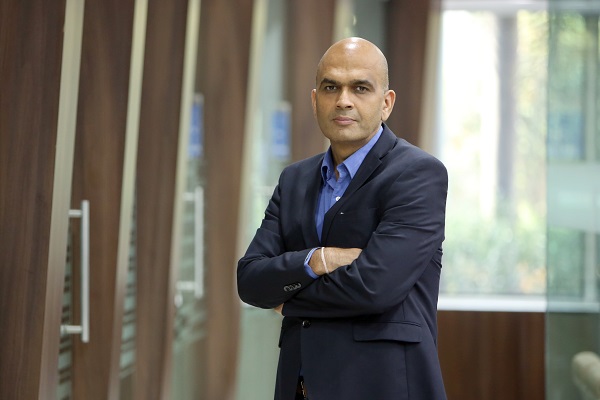 Dell has a diverse product portfolio addressing the complete spectrum of buyers, ranging from first time buyers with limited knowledge of computers to tech-savvy professionals, gamers and many more, says Raj Kumar Rishi, Vice President and Managing Director, Consumer and Small Business, Dell Technologies, India in an Exclusive interview with Elets News Network (ENN). He also shares the company's consumer strategy and its widespread network across the world. 
Tell us about Dell's reach and also share with us the sectors from which there is maximum traction.
Dell has been growing rapidly in the Indian market, with a widespread network of Dell Exclusive Stores in over 680 cities, as well as a prominent presence at multi-brand and large format stores, channels and e-commerce platforms. Today, we are found in all corners of the country and are accessible to everyone – first-time buyers, entrepreneurs, gamers, students and more. Additionally, Dell is the only Original Equipment Manufacturer (OEM) to offer consumers an option to buy directly from Dell, leading to an omni-channel presence.  In India, Dell is a market leader in the PC category, with a diverse portfolio that combines innovation, performance, and style. According to IDC Q4 2019 report, gaming-based PCs grew 51.1 percent annually that year. Trends suggest that the growth of gaming PC is notably higher than the overall PC market. However, there is a need to educate on PC gaming and our exercise with GamerConnect has shown interest from regional India and tier-II and tier-III cities. 
Please elaborate on your product lines? What are the new products which are ready to hit the consumer market?
Dell has a diverse product portfolio addressing the complete spectrum of buyers, ranging from first time buyers with limited knowledge of computers to tech-savvy professionals, gamers and many more. We offer a differentiated PC experience backed by the latest technology, software solutions, and purposeful innovation. Starting with our premium XPS range to Inspiron, Alienware and G series, Dell devices create a harmonious balance of experience and design. 2019 was packed with some of our top-line products including the Alienware Area-51m, a true desktop replacement that allows up-gradation of CPU and GPU;  Alienware m15 which is the thinnest and lightest 15" Alienware laptop catering to gamers who prioritise weight and thinness for mobility, XPS 13 7390 which continues to be an eye-catcher and the Inspiron 7000 series which brings the lightest kg PC';  Inspiron 7000 2-in-1 (7391) comes with a first-of-a-kind garage in the hinge that provides storage for the included full-size Active Pen*, accessible no matter how it is used. For 2020, we are ready to serve our customers with the latest and the best in PC technology. Please lookout for more communication on this.
Tell us about your Go to Market strategy which differentiates Dell from other players in the market?
Dell has recently been recognised as one of the most desirable brands by TRA. We value our customers' expectations and trust and to meet that we have an always-on marketing strategy. We focus on our reach to target customers through various touchpoints, such as digital, print, online etc. Our customers range from Gen Z to millennials to small business owners and digital definitely tops a major part of our marketing strategy. To create the education and awareness on PC gaming, we are the title sponsors of Indian LAN Gaming (ILG) – Season 3. ILG is one of India's premier eSports competitions spread across 20 cities, 30 gaming cafes and over 600+ tournaments. As part of this, we have set up Alienware Experience Zones across five gaming cafes in India and have been hosting Alienware Survivor Challenge. Recently we brought Ankit Panth from Team Brutality, a professional gamer to engage with customers at Croma outlets, by conducting workshops and product walkthroughs for them. This was part of our channel initiative to strengthen the presence of gaming during Dell gaming days in December. Customers are our ultimate brand ambassadors and we constantly engage with them for their feedback and incorporate it into our marketing strategy.
 What are the top trends in the consumer PC market?
Some of the top trends as observed, include the following:
It's all in the details:

A growing segment of PC users who use laptops for work and play are looking for finer details in design, performance, and functionality to further enhance their technology experience.

Visual experiences:

We understand how PC has become an essential part of our customer's lives today. Displays that will reduce exposure to harmful blue light emission by calibrating the wavelengths of light at the hardware level, without color distortion are here to stay

Enhanced productivity:

At CES this year, 5G and emerging technologies such as AI and ML in PCs were one of the top highlights. The trend is here to stay as they will come with the promise of enhanced productivity through convenience (thin, light and mobility)  and performance

Sustainability:

Customers are becoming conscious about products that are environment-friendly and sustainable. We believe brands will cater to this trend and utilise materials that are sustainable and environment-friendly. 
What are some of the innovations Dell has introduced in its laptops?
Purposeful innovation for customers is at the core of what we do at Dell. Through our listening mechanisms, not only are we able to incorporate customer feedback but we have been successful in creating PCs that are versatile and cater to customers across the spectrum:
The Alienware Area-51m built on the 'Legend' design language is a true desktop replacement and allows customers to upgrade even the CPU and GPU

The Inspiron 7000 2-in-1 (7391) is designed to offer the first-of-a-kind garage in the hinge that provides storage for the included full-size Active Pen, accessible no matter how it is used

The Alienware m15 is among the first gaming laptops to offer a premium 4K OLED HDR 400 Eye safe display, designed to lower blue light emissions while maintaining vivid color integrity. It is also the world's first 15" laptop to feature Tobii Eye Tracking 

The Dell G3 comes with Alienware Command Center, the central hub that allows gamers to customise all aspects of their experience. It also offers the Game Shift feature that enables maximum fan speed for optimal processor performance during periods of intense gaming with the click of one button

The perfected XPS 13 (7390) is built with the smallest HD webcam ever at just 2.25-mm, and enables it to maintain its trend-defining InfinityEdge display.