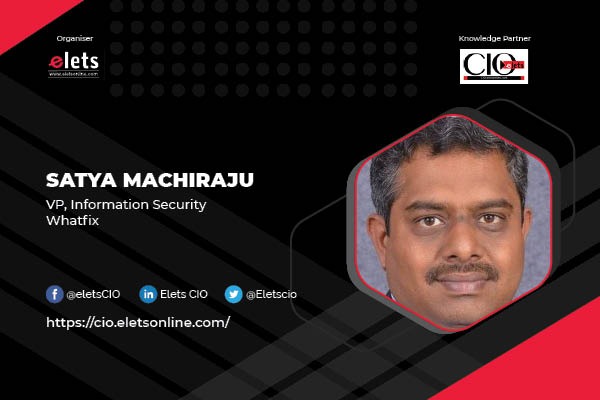 In the last ten years, software as a service (SaaS) applications have evolved and changed the way businesses used to operate. Simple web apps have grown swiftly into complicated platforms that are significantly more powerful and configurable than they were even five years ago. According to Gartner, India's end-user spending on security and risk management is expected to grow 9.4% in 2022. Many of the popular SaaS platforms now have extensive ecosystems with thousands of readily linked third-party applications. In order to cope with the ever-changing and challenging landscape, hundreds of unique SaaS applications now handle important day-to-day operations and store sensitive corporate data on the cloud for most large businesses.
SaaS security is a top priority for organizations of all size

Switching to a SaaS service allows organizations to focus on their core business areas instead of investing their resources and time in noncritical areas. As organizations transition to SaaS services, the data that was in the confines of their data centers and being managed by their teams is in the areas not under their control and thus has limited visibility. Hackers are targeting SaaS vendors to gain access to an organization's data or infrastructure.
Also Read | In the New Normal, a Secure and Accessible Enterprise IT Infrastructure Ensures Business Continuity
Today, the majority of SaaS organizations offer their services free for a limited number of users or time. The users register and leverage the services of these SaaS providers without appropriate due diligence or risk assessment performed by the IT team or security teams. SaaS companies offer services that range from data analytics to access management to organizational critical assets. Each of these services has different risks associated with them and a typical user may not be able to review this from all applicable attack vectors.
Must address security risks for SaaS organizations
Organizations need to ensure that they carry out a thorough risk assessment prior to choosing a SaaS service provider.  These risk assessments should consider the criticality of the SaaS services to the organization as well as the level of access to your organization's data. A SaaS service provider involved in providing critical services or handling sensitive data of an organization should be subjected to a more comprehensive risk assessment. Organizations can leverage industry-recognized frameworks or standards such as ISO 27001 or Consensus Assessment Initiative Questionnaire to perform this activity. Top security risks may include but are not limited to inadequate or nonexistent: Access controls to the platform, Data handling or protection process, Business continuity or Disaster recovery strategy, Client segregation, Strategy to monitor for Insider threats, Incident detection and response strategy, Third-party services monitoring, Application security practices, Infrastructure Security and Regulatory/Legal compliance practices.
Also Read | How effective are merchants network in the digital age
The need to strengthen security in the SaaS landscape
One of the most important factors that every organization must address before making the leap is data security. There are worries that SaaS platforms are vulnerable to cyber risks such as malware (malicious software), phishing, ransomware, and other types of malware. Industry frameworks such as CSA Cloud Controls Matrix (CCM), and Cloud Computing Compliance Controls Catalog (C5) provide controls that a cloud provider can implement depending on their services to ensure the security and compliance of their cloud services.
Modern SaaS solutions, on the other hand, can be extremely secure. While end-users are not responsible for maintaining the SaaS platform's security, it is prudent for each customer to review their service provider's cybersecurity procedures. As the digital economy accelerates, it is imperative for organizations to build a robust SaaS security posture for gaining a competitive edge over competitors.
Views expressed in this article are the personal opinion of Satya Machiraju, VP, Information Security, Whatfix.