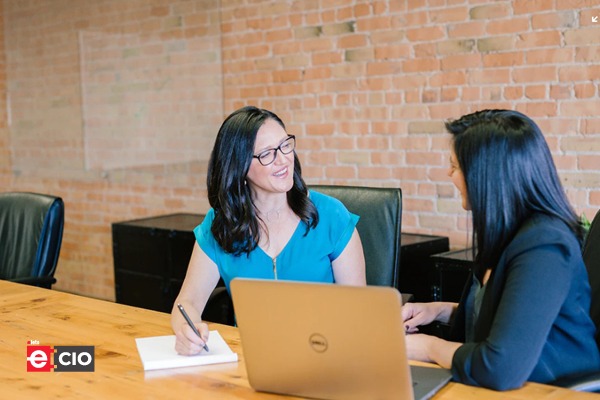 There are people for whom interviews are stressful. They believe that the job of the interviewer is to confuse and under no circumstances give you the job. The HR specialist has their task — to choose the best of all candidates, perhaps not even in terms of professional characteristics, but a good specialist who will be useful to the company and become part of its team.
Interview questions can be very different. But despite that, there are some pretty typical yet tricky questions that are ubiquitous, whether it's Angular interview questions and answers or those for Java engineers, and the answers to them can affect the hiring decision tremendously.
1. What didn't suit you at your last job?
Tricky question. You can say that everything was fine, but then another question logically arises — why did you leave then? The worst thing you can do is start scolding your bosses, and colleagues, telling them how bad it was for you at your previous job. Even if a super-specialist, the chances of getting a position after such an answer will drop to almost zero.
The answer should be neutral but worthy. You can say that at the previous company you have reached a glass ceiling or work in the company you are interviewing for provides more development opportunities. But also do not overdo it in praises and stories about your career — sycophants and careerists are of little interest to anyone.
2. What are your strengths and weaknesses?
To be honest, the interviewer will not take your word for it, even if you say that you are the most hardworking, honest, and punctual. This is more of a self-assessment question. In no case should you immediately honestly list your shortcomings, but it is also dangerous to praise yourself too much.
The job description itself will help you answer correctly. Read what soft skills the company lists. Of course, it's not worth memorizing and repeating them directly as your strengths, but you need to mention them. Regarding disadvantages, try to choose neutral ones that do not go against the values of the company.
3. Where do you get new knowledge in your field?
This is a tricky question. If you answer "I read a lot," or "I watch a training video," get ready for a whole series of questions about what you read, and on which channel you watch videos. In addition, such an answer may push the interviewer to the idea that you are satisfied with superficial knowledge, and you, as a specialist, are little interested in improving your professional level.
Indicate right away what exactly you read, what sites you subscribe to, and what courses you take. Try not to lie, if you do not raise your professional level, you should think about it. And if you read literature, and news, and take courses, you can easily answer all clarifying questions.
4. Tell us about how you couldn't solve the problem you were given
This is a question that baffles many people since few are ready for it. It is believed that in an interview you need to praise yourself, but how to praise if you are asked about failures?
The catch is that you cannot talk about inaccurate technical specifications or the customer's excessive requirements. There should be a little bit of everything in the story: a little of your fault, a little force majeure, a little of the customer's fault.
All of this is frequently found among AWS cloud engineer interview questions and answers. Therefore, it is better to prepare answers for these tricky questions in advance.