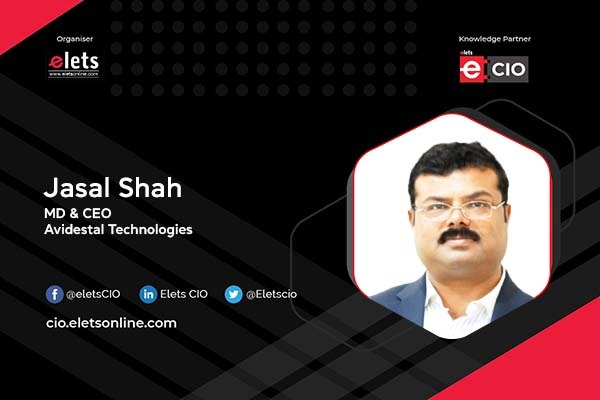 In today's fast-paced business world, customer satisfaction and retention are two of the most essential ingredients for every successful organization. And to achieve this, a business must know and understand its customers by fostering a variety of personalized interactions, from marketing to customer service and support – regardless of whether they choose a physical shop or a digital channel.
To help businesses succeed in this era, companies must seek real-time customer insights through data-led customer feedback, address their pain points, and generate conversions. By taking these measures, businesses can not only improve their customer retention rate but also convert them into brand loyalists at a later stage.
Data from customer feedback
Data collected from customer feedback is important because it contains a wealth of valuable information that can aid in the growth of a business. It enables businesses to easily identify underlying customer satisfaction drivers, allowing them to develop smarter data governance practices. Making improvements based on this data allows businesses to create products and services that meet the customers' needs. In short, data collected from customer feedback can be a game-changing opportunity for businesses.
Some of the benefits of customer feedback data for businesses have been listed below:
Improved customer service- Data from customer feedback can assist businesses in understanding what their customers like and dislike about their offerings, as well as identifying areas where changes can be made to increase customer satisfaction and loyalty. Companies can cultivate long-term customer relationships by making data-driven decisions and constantly improving the customer experience.
Business expansion- Customer feedback data is an essential tool for growing businesses. By gathering actionable insights, businesses can identify areas for improvement, new growth opportunities, and competitive advantages. Consumer feedback may point to a market for the company's products or services in another country or among a certain demographic. Companies can increase their revenue and growth by entering new markets or targeting new customer segments.
Customer loyalty and retention- Customers expect responses to issues and questions in minutes, not days. They want self-service as well as also expect businesses to remain available for more complex issues. Most importantly, they expect contextual and personalised experiences in all interactions.
Data collected through customer feedback can help in catering to expectations. Out of customers who receive value from businesses, according to Gartner, when given the option to switch, 82% of them are more likely to repurchase or renew, while 86% are more likely to increase their share of the wallet.
Awareness about Competitors– Businesses can gain a thorough understanding of their competitors' marketing campaigns, audience perception, customer engagement tactics, and any gaps that may exist. It is critical to constantly monitor, track, and analyse competitors to maintain a competitive advantage. This knowledge is invaluable in developing effective strategies that will give businesses a competitive advantage in the market.
Also Read | Given the dynamic scenarios of customer demand, retailers need a more nimble approach: Anil Chinnabhandar
Brand Awareness and Engagement- Brands can gain a better understanding of their customers and develop effective marketing and engagement strategies by analysing data from customer feedback. These insights provide information about the brand's current position and perception among the target audience, as well as emerging trends. Companies can also create targeted PR and influencer campaigns that connect with their audience by understanding their customers' preferences and perceptions.
Improved Sales- Increasing the number of sales conversations is a direct result of effective marketing strategies. Businesses can develop a targeted marketing plan that leads to successful customer acquisition by first understanding their customer's needs, desires, and expectations. Sales experiences that are tailored to a brand's specific target audience can increase conversions and revenue. In essence, a well-planned marketing strategy and successful customer acquisition will increase sales conversions.
Customers have higher expectations for customer service and support than in previous years, and this trend will continue. Treating customer service and support as more than a cost centre is critical for improving customer experience, loyalty, and retention. Data collected from customer feedback can assist businesses in providing the necessary support to the customers and can be game-changing for businesses in a competitive world.
By – Jasal Shah, MD & CEO , Avidestal Technologies.