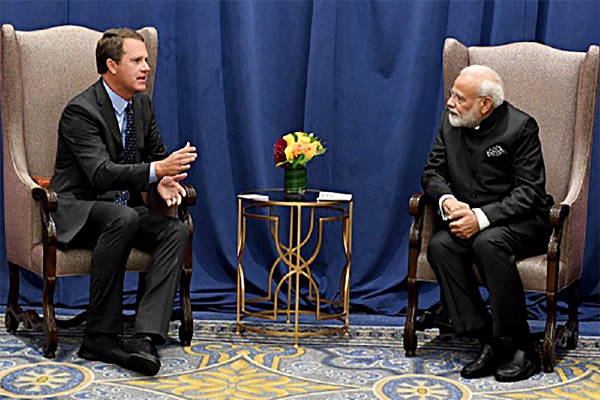 The American multinational retail corporation Walmart's Chief Executive Officer Dough Mcmilon has written a letter to Prime Minister Narendra Modi, asking for predictability and certainty in India's business environment, as per the sources.
The company that bought Flipkart last year was highly disappointed after the government brought changes in the foreign direct investment rules for the e-commerce marketplaces, which forced them to overhaul its business model. This move by the government last year came just a few months after Walmart had paid USD 16 billion to acquire Flipkart.
Walmart's Flipkart and Amazon are under prober for their alleged role in predatory pricing that small retailers claimed is forcing them to go out of business.
Also read: Walmart hires former Google, Amazon exec Suresh Kumar as its Chief Technology Officer
In his letter to Modi, McMilon mentioned Walmart's commitment towards India, including job creation, global sourcing from the country, investments to empower small and medium enterprises along with him requesting for a stable environment. He also praised Modi for bringing improvement in the India's ranking on the ease of doing business. However, Walmart India spokesperson refused to comment on the letter.