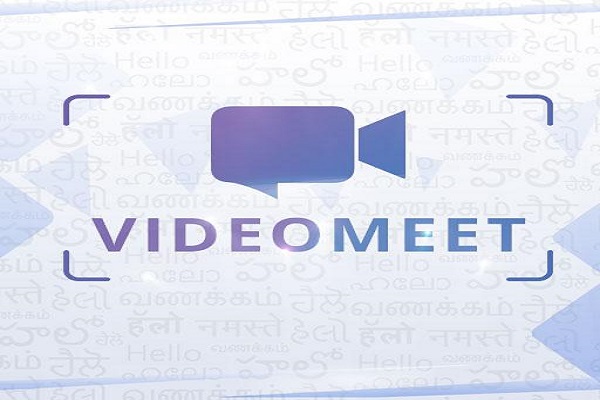 Made in India videoconferencing app, VideoMeet is bring in 'Backstage' feature for its users. This feature integration in VideoMeet will make it the only virtual meeting application to have a Backstage platform. Users are made aware about their waiting time before given the access to virtual meeting.
The feature is accessible by the host, till his/her account remains valid. Host can customize their backstage platforms as per their own branding. This feature will find its most utility in personal interviews for corporate, viva sessions for school and college students, one-on-one interaction with patients etc.

Notable use case is when there is an event going on and there exists the need for people to speak one by one also they must be checked for their audio/video setup protocol and made comfortable to the virtual environment.
Also Read: VideoMeet to bring in new features for users
Founder of the app, Dr Ajay Data said, "Our team has taken care of all the privacy and security concerns associated with the backstage feature, data and credentials of participants would be secure. It makes the process of getting panelists and speakers on stage very easy, remote learning and working extremely convenient and also gives the feel of comfortable experience."

VideoMeet comes with several interactive features in its free model. One of them being Playback feature, which allows participants to watch the pre-recorded sessions and meetings. It enables the host to manage and schedule the entire playback for smooth communication.