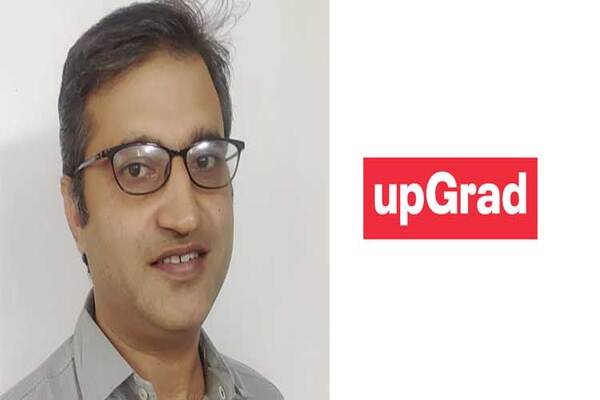 upGrad, the education platform has appointed Yogesh Nehra as the President – Technology to lead development of the tech infrastructure and make the online learning experience more curative and interactive for global learners.
Yogesh will be responsible for governing high performing engineering teams, and to drive digital transformation initiatives like product conceptualisation, and application architecture, additionally can continue to add on to the platform's capabilities for a better customer experience.
Mayank Kumar, C0-Founder & MD, upGrad, said, "We are thrilled to have Yogesh join the upGrad family at such an important juncture. As we are witnessing an exponential growth in our user base, the existing infrastructure needs incremental re-engineering to embrace newer technologies that can be integrated into our existing processes to deliver a superior learning experience.
"I am confident that his proven expertise in the domain will lead the company to the next level and support the ever-accelerating growth trajectory of the business," Kumar added.
He has over 15 years industry experience, in building high scale performance teams, building ground up software products and aligning them with business growth to meet scale across the startup ecosystem. He has executed many roles and with utmost proficiency, also co-founded and built ShopG a social commerce product for India consumers.
Before joining ShopG and upGrad, Yogesh was part of many startups including Rivigo, Ola, Inmobi, and Wittyparrot among others.
Also Read: upGrad to recruit over 1000 employees by August in 2021
Yogesh Nehra, President – Technology, upGrad, added, "I am excited to join upGrad and contribute towards the vision of powering career success for every member of the global workforce as their trusted LifeLongLearning partner & driving meaningful career outcomes. I look forward to working with this dynamic team and using my expertise in building a product roadmap and infrastructure that will play a significant role towards the company's expansion journey in the coming years."