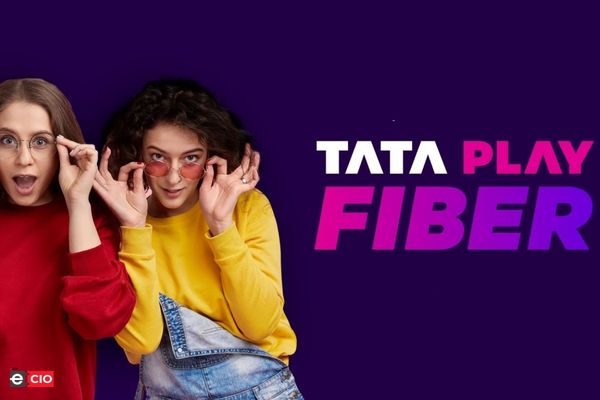 Juniper Networks, a leader in secure, AI-driven networks, announced today that it has been chosen by Tata Play Fiber, an internet service provider in India, to improve its regional network in order to continue providing enhanced digital experiences to millions of people across the country. Tata Play Fiber has constructed a sustainable, scalable network with a 400G-capable network powered by Juniper's Cloud Metro technologies to address India's exponential surge in demand for premium, high-speed internet connectivity.
The pandemic has changed media consumption habits in the world's second-largest internet market, with an increasing proportion of people preferring the ease provided by apps on internet-connected gadgets. While internet speeds in India continue to rise, networks are constantly being taxed by remote work and bandwidth-intensive apps like video conferencing, streaming video, and gaming.

Tata Play Fiber set out to improve the scale and agility of its regional networks as part of its commitment to offering seamless digital experiences for Indian consumers. Tata Play Fiber relied on Juniper's track record of building scalable and resilient networks to assist it to meet its goal of providing a 10-fold boost in capacity immediately while aiming for 400G soon.
The ACX7100 Cloud Metro Routers from Juniper were chosen to enable Tata Play Fiber's 400G deployment, while the ACX710 supports the access layer. Tata Play Fiber's regional networks can now use Juniper's Cloud Metro technologies to distribute content closer to users, possibly enhancing capacity and performance while streamlining service delivery to enable profitable expansion at scale.
In addition, Juniper's Broadband Network Gateway (BNG) subscriber management solution streamlines the delivery of bundled services like internet access, entertainment content, and home security. Tata Play Fiber's team can automate service delivery and provide speedy residential installation and troubleshooting by using the open programmability of a Juniper network. This will improve the user experience and provide millions of consumers in Mumbai, Pune, Bangalore, New Delhi, and other key cities in India with faster access to premium, super-fast internet.
Tata Play Fiber intends to achieve improved customer satisfaction with an automated, sustainable, and scalable network as new service opportunities develop, as India makes headway in its post-pandemic recovery plans and the broader global shift toward hybrid work models.