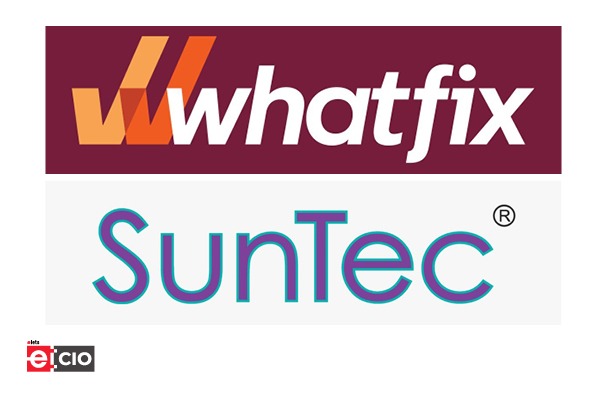 SunTec Business Solutions, the world's leading pricing and billing company, today announced a strategic partnership and integration of its products and solutions with Whatfix, the global leader in the digital adoption platforms (DAP) space, to accelerate customer adoption of its SaaS products and provide a seamless and user-friendly onboarding experience.
This connection will assist SunTec clients worldwide in driving product adoption, drastically reducing end-user training costs, increasing productivity, and improving time-to-value by providing customers with contextual, real-time, and interactive digital coaching. SunTec President Amit Dua commented on the agreement, saying, "Quick product uptake is crucial for financial institutions to secure payback on software investments." The integration of Whatfix with our cloud-based platform SunTec Xelerate will allow for the simple deployment of our SaaS solutions. It will ensure a planned and efficient customer onboarding process, as well as increased customer satisfaction. It will truly empower our consumers by providing them with digital guidance as needed."
"With this relationship, SunTec can capture the full value from their software products while empowering customers and businesses," stated Khadim Batti, CEO and Co-founder of Whatfix. SunTec clients will get access to interactive workflows to help with onboarding, product analytics to help with analyzing and continuously increasing uptake, and options to link with existing learning and knowledge management repositories. We will collaborate closely with SunTec to improve our market-leading digital adoption (platform) offering for financial services. "I believe our product and exceptional customer service will be important differentiators in Digital Adoption Solutions."
Also Read | "We believe that personalising pricing models based on customer relationships will be a game changer"
This integration will give banks and financial services organizations a single digital adoption experience, allowing them to maximize the value of SunTec products and solutions while a single digital adoption experience, allowing them to maximize the value of SunTec products and solutions while also empowering employees and other stakeholders. By broadening the use of SunTec Xelerate, this integration will change the client experience.