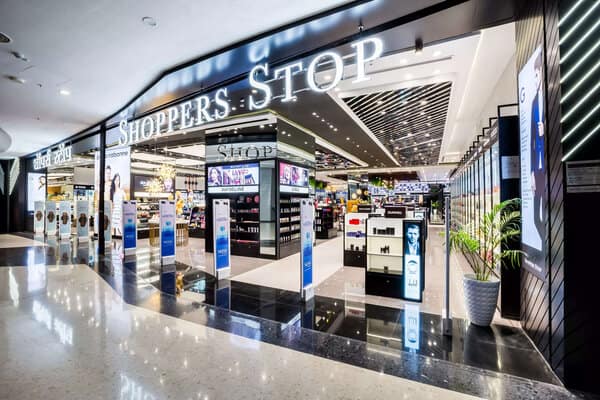 Shoppers Stop Ltd is all set to collaborate with Accenture to steadfast its digital commerce transformation across retail channels. The Program is focused on enhancing customer experience and profitability, as well the main goal of shoppers stop i.e. being the go-to digital destination for customers through various ways of innovation.
"Omnichannel commerce has been a huge focus area for us as we seek to meet and exceed our customers' evolving needs and expectations," said Venu Nair, Shoppers Stop's managing director and chief executive officer. "By collaborating with Accenture, we want to further strengthen our digital commerce strategy for greater reach and access and also improve the overall shopping experience of our customers. We aim to achieve significant profitable growth in our digital commerce revenues over the next three years."

With Accenture's collaboration, the company is ready to strengthen its digital platform, powered by real-time data and analytics across the value chain from customer experience and supply chain operations through to sales and last mile delivery. Since the second half of 2020, Shoppers Stop has embarked on a transformation of its omni channel growth strategy.
The company said, providing a single view of customer and market insights for faster and informed decision-making, the platform optimises customer targeting and contextual marketing with the goal of improving customer satisfaction and revenue. Further, the advanced user interface and user experience are enabling Shoppers Stop customers with a seamless experience across the "browse, search, order and return" stages of the shopping lifecycle, helping bridge the gap between physical and digital touchpoints.
Also Read: Accenture to acquire engineering consulting firm umlaut
"The retail industry needs to constantly reset so it can stay relevant in the face of changing shopper expectations, and create experiences that engage and delight," said Sameer Amte, a managing director at Accenture, who leads its retail practice in India, said, "This scalable digital commerce transformation program will help Shoppers Stop respond to emerging customer needs and realize new marketplace opportunities, while delivering superior customer experience. We are combining our deep retail experience with diverse capabilities across strategy, analytics, technology and digital marketing to help the company drive its omnichannel strategy."
During lockdown, Shoppers Stop introduced the White Glove Service for remote assistance and sales. With this service, customers can shop easily from home. The brand has invested in meticulously training its personal shoppers and beauty advisors to ensure an engaging customer relationship over WhatsApp.
Shoppers Stop has been transitioning from being a brick-and-mortar to an omnichannel retailer, empowering customers with its dig ital initiatives to ensure a seamless shopping experience. Customers can shop safely, and at their convenience through WhatsApp, its website and application.