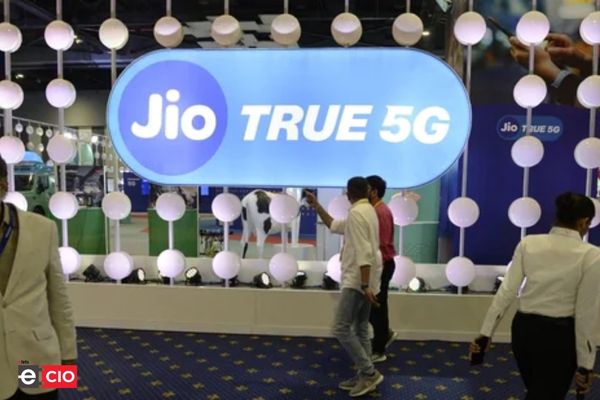 Reliance Jio announced the expansion of its 5G services to ten more cities, bringing the total number of cities with Jio 5G access to 85. Jio users in these cities will be invited to take advantage of the Jio Welcome Offer, which includes unlimited data at up to 1 Gbps-plus speeds at no extra cost.
"We are excited to bring Jio True 5G services to these ten cities across four states. We have increased the speed and intensity of the True 5G rollout across the country because we want every Jio user to enjoy the transformative benefits of Jio True 5G technology in 2023. These newly launched True 5G cities are important tourism and commercial destinations, as well as important educational hubs in our country "According to a Jio spokesperson.

These cities are an important tourist and commercial destinations, as well as important educational hubs for the country.
"With the launch of Jio's True 5G services, consumers in the region will not only get the best telecommunication network, but also unlimited growth opportunities in e-governance, education, automation, artificial intelligence, gaming, healthcare, agriculture, IT, and SMEs," the spokesperson added.
After Prime Minister Narendra Modi launched the first 5G services of Jio and Airtel at the India Mobile Congress 2022 last year, the private telecom company is rapidly expanding its 5G services across the country.
On December 26, Reliance Jio's 5G services became available in Bengaluru, Hyderabad, Gurugram, Noida, Ghaziabad, Faridabad, Pune, Bhopal, Indore, Bhubaneshwar, Cuttack, Tirumala, Vijayawada, Vishakhapatnam, and Guntur, among others.