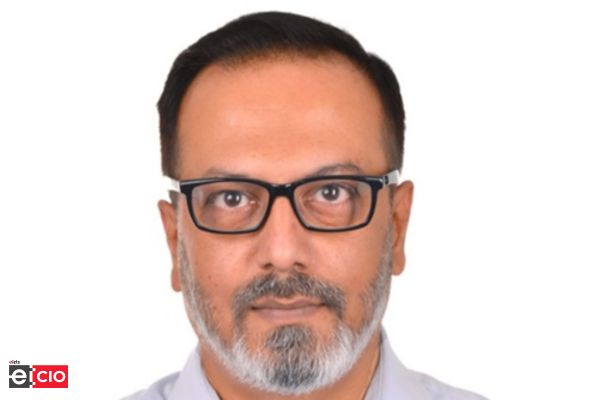 Radico Khaitan has announced the appointment of Abhishek Kumar Singh as its Vice President of Information Technology (IT). With over two decades of experience in the consumer goods sector, Singh is poised to lead the IT function from the company's New Delhi headquarters. He will report directly to Dilip Kumar Banthiya, the Chief Financial Officer at Radico Khaitan.
Before joining Radico Khaitan, Abhishek Kumar Singh served as the Assistant Vice President of Information Technology at Jubilant FoodWorks. In his new role, Singh's primary objective is to establish a robust IT infrastructure while promoting collaboration across various departments to drive value creation, streamline operations, and foster innovation. Singh expressed his enthusiasm for the new role on LinkedIn, stating, "Together, we will steer Radico Khaitan Limited towards sustained growth and set new standards for IT and digital excellence."

Abhishek Kumar Singh's extensive experience spans critical areas within the consumer goods industry. He excels in developing digital roadmaps, implementing transformative strategies, harnessing data-driven analytics, and focusing on the entire consumer lifecycle. Singh places particular emphasis on enhancing consumer engagement, improving customer relationship management, and boosting customer retention and acquisition rates.
Additionally, Singh specializes in optimizing business processes and driving digitization initiatives across multiple functions, including sales, marketing, finance, human resources, legal, and supply chain management. His skill set extends to devising digital strategies, implementing data-driven analytics, managing CRM solutions, facilitating e-commerce solutions, leveraging AI-based technologies, and ensuring effective data governance.
Abhishek Kumar Singh boasts a proven track record in agile project management, business process transformation, and digital channel strategy development. His expertise extends to serving end consumers and vendors while effectively managing people.
Also Read | Veeam names Beni Sia as general manager and senior vice president for APJ

Singh holds a Master of Computer Applications degree from Dr. B.A.M University, Aurangabad, following his Bachelor of Science degree from Barkatullah University, Bhopal. Additionally, he holds a Diploma in Advanced Computing from CDAC, ACTS, New Delhi.
With his wealth of experience and expertise, Abhishek Kumar Singh is well-equipped to lead Radico Khaitan's digital transformation journey, further enhancing the company's position in the consumer goods industry.