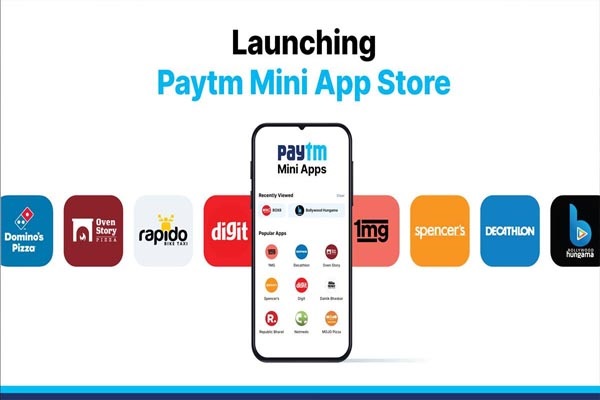 In a major development, Paytm has launched its Android Mini App Store to support Indian developers. The move may further intensify the tussle between the fintech major and tech giant, Google.
The development comes just weeks after Paytm's app was blocked from Google Play Store for a few hours for violating the latter's policy on sports betting activities.

Paytm is providing listing and distribution of these mini-apps within its app without any charges and for payments, developers will be able to give a choice of Paytm Wallet, Paytm Payments Bank, UPI, net-banking and Cards to their users.
More than 300 app-based service providers such as Decathalon, Ola, Park+, Rapido, Netmeds, 1MG, Domino's Pizza, FreshMenu, NoBroker have already joined the programme.
Also Read: Google removes 17 apps from Play Store

Mini apps are a custom-built mobile website that gives users app-like experience without having to download them. This would help users with limited data and phone memory.
 Google had blocked Paytm from its Play Store for a few hours for violating its policy on sports betting activities.
Also Read: Paytm enters credit card business; aims 20 lakhs subscribers in 12-18 months
The app was later restored after the fintech app removed the 'cashback' feature linked to a game on the app.
In the days that followed, Google clarified its Play policies to say that apps that chose to sell digital content through its Play Store, would have to use Google Play billing system and pay a percentage of the in-app purchase as a fee.