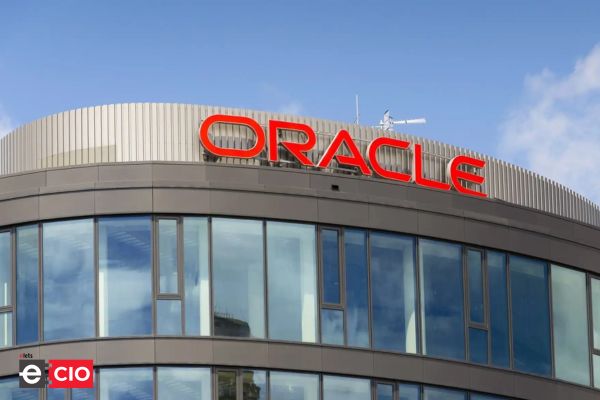 Customer satisfaction is crucial to a company's success or failure. Oracle has revealed Generative AI-powered capabilities to optimize customer service delivery, increase productivity, and assist organizations in improving the customer experience within Oracle Fusion Cloud Customer Experience (CX), realizing the gravity of this issue that the majority of firms encounter. At Oracle CloudWorld 2023 in Las Vegas, it was revealed that Oracle Fusion Cloud Customer Experience (CX) will now have generative AI-powered capabilities.
"CX professionals—and the customers they interact with—need quick access to reliable information to create excellent customer experiences. According to Rob Tarkoff, executive vice president and general manager of Oracle Cloud CX, "generative AI has the potential to greatly enhance customer service encounters with the ability to summarize, compose, and recommend content. "The new features in Oracle Cloud CX will assist organizations in resolving customer service issues more quickly and effectively by increasing service agent and field technician productivity, enhancing self-service, and automating manual and time-consuming traditional tasks."

The newly integrated generative AI has a number of features. First up is Assisted Agent Responses, which boosts productivity by assisting service agents in writing responses to service requests. It does this by using the history of the service interaction to generate an initial response that can then be reviewed and updated before being sent. By cutting down on the time needed to create new knowledge base content, Assisted Knowledge Articles increases the productivity of service teams. These new AI capabilities help create articles for newly emerging service issues so that service agents can quickly learn the information necessary to assist customers.
By incorporating succinct answers to queries in search and chat, search augmentation enables customer care representatives and end users to get information quickly. The new generative AI capabilities will improve search engine results and help Oracle Digital Assistant create answers to queries. By producing summaries of the crucial data in service requests, Customer Engagement Summaries will aid in increasing the efficiency of service agents and administrators. A defined set of triage and troubleshooting processes will be followed by service agents with the help of questions that are updated and created by product and service specialists with the aid of assisted guidance authoring.
The new generative AI capabilities let an administrator design a consistent approach for agents to follow when seeking to resolve client concerns by using the pertinent subject matter in a guide. The last is the Field Service Recommendations, which will increase field service technician productivity by facilitating quick access to instructional content in the field and recommending contextually pertinent content from reliable troubleshooting sources.

In order to meet consumer expectations, many firms struggle to fill traditional customer service roles and are increasing automation, digital assistants, and self-service channels. According to Aly Pinder, research vice president at IDC, "with the most recent updates to Oracle Cloud CX, organizations can take advantage of generative AI to quickly solve problems and improve the customer experience by increasing service agent, field technician, and customer self-service efficiency."
Also Read | Oracle unveils Gen AI capabilities to enhance HR productivity
The Oracle Cloud Infrastructure has been used to build these AI-powered Oracle Fusion Cloud Customer Experience (CX) capabilities. The new capabilities are made to respect customers' enterprise data, privacy, and security in accordance with Oracle's strict security and privacy rules. Prebuilt and bespoke models are hosted by OCI.
No client data is shared with LLM providers or viewed by other customers or other third parties, according to Oracle's generative AI service. Additionally, the only organization permitted to use customized models created using its data is a single customer. Role-based security, which is integrated right into Oracle Fusion Service processes, helps companies safeguard sensitive customer data and only suggests content that service agents are authorized to access.