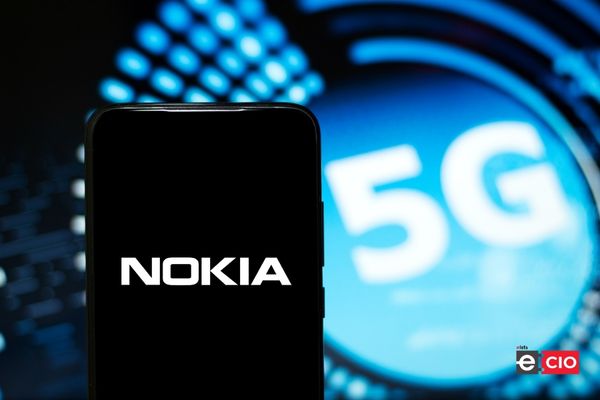 Nokia aims to outperform its competitors and take the lead in the Indian market for private 5G networks, which the Finnish telecom equipment maker expects to be worth $240 million by 2027 with a deployment potential of over 2,400 sites across the country.
"We have had a leadership position in private networks across the world and we have more than 500 deployments globally. This business is rapidly expanding, and we are seeing the same trend in India," Nokia India chief marketing officer Amit Marwah said in an interview.
According to the Nokia Mobile Broadband Index report, Indian investments in private wireless networks are expected to reach $240-250 million by 2027.
According to Marwah, the first few private networks are expected to appear in the coming quarters, primarily in the transportation, manufacturing, healthcare, and utilities sectors, which are expected to receive the greatest share of enterprise investments.
The government has yet to finalise its strategy for allocating 5G airwaves to enterprises for 5G private networks via administrative allocation, for which it must decide on the bands of the airwaves as well as the pricing of the airwaves that will be given outside the auction.
Nokia is looking at opportunities both on its own and through partnerships with telecom operators that own 5G spectrum, such as Bharti Airtel and Reliance Jio. The company will compete with Ericsson, a Swedish rival that has established a separate unit to scout for private 5G network deals as well as partner with telcos to provide 5G solutions to enterprises.
Marwah also stated that fixed wireless access (FWA) services for consumers are expected to grow this year due to the segment's strong growth over the last 18 months. Nokia is also increasing production of optical line terminals at its factory in Sriperumbudur, Andhra Pradesh, in response to increased demand from domestic customers in India, as well as to cater to international markets amid increased industry and government investment in broadband and fibre connectivity.
Jio and Airtel intend to expand their fixed wireless business segments, with Jio aiming for 100 million fiber-connected homes in the coming years.
Concerning Vodafone Idea's 5G deployments, Marwah stated that discussions with the No. 3 carrier were ongoing and that he expects the telco to receive funding and thus invest in network deployment. He added that Nokia is ready to start building the network once the orders are finalised.
Vodafone Idea CEO Akshaya Moondra said the telco is in advanced discussions with telecom equipment makers about its 5G rollout strategy and will accelerate the rollout once it secures funding to compete with larger rivals that have been offering 5G services since October 2022.
Marwah also stated that 5G consumer deployments are expected to be faster than anywhere else in the world, with telcos ramping up deployments over the last year despite exponential growth in 5G consumption.
Also Read | Private 5G and LTE networks: Making India lead the fourth industrial revolution
According to the MBIT report, average data consumption per user has increased dramatically since 2018, reaching 19.5GB per user per month in 2022. The total amount of mobile data consumed in India is expected to more than double by 2024. Over 70 million 5G devices are expected to be shipped to India in 2022, indicating strong market traction for 5G, according to the report.