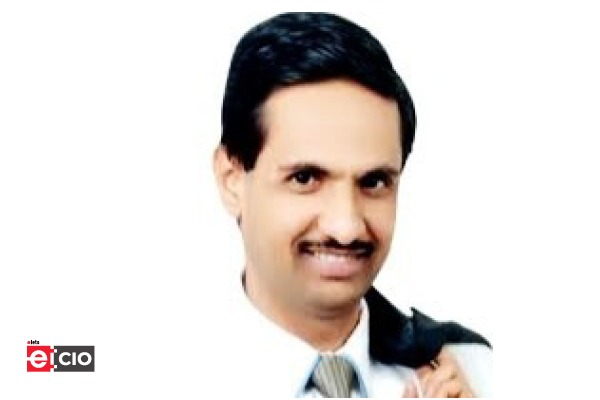 Ashok Jade has been appointed global CIO at Kirloskar Brothers, with headquarters in Pune. He was the group CIO at Spark Minda before joining Kirloskar Brothers.
"I'm taking on a challenging and exciting new role. It is always a pleasure to work with the Kirloskar brothers. At the leadership level, digital-first is the focus, and I anticipate a successful inning here "Jade stated.

Kirloskar Brothers Limited (KBL) is a pump manufacturing company that specializes in the engineering and production of fluid management systems. KBL, the Kirloskar Group's flagship company, was founded in 1888 and incorporated in 1920. It produces industrial, agricultural, and domestic pumps, valves, and hydro turbines. It also provides integrated fluid management solutions for large infrastructure projects in water supply, power plants, irrigation, oil and gas, marine, and defense.
Jade's new role at Kirloskar Brothers will include driving the organisation's digital agenda for Indian and international businesses.
He will be in charge of driving digital transformation for go-to-market, Industry 4.0, CRM, ERP; Product engineering process automation, and other initiatives. He will also be responsible for bringing innovation to products that are aligned with business goals. Cybersecurity will be one of his top priorities, not only regarding IT but also regarding OT, and Industry 4.0. He also intends to build a high-performing technology team from existing and new resources who are enthusiastic about their work.
Also Read | JP Morgan appoints Madhav Kalyan as head of payments for the Asia Pacific
Jade has over 25 years of IT experience and has been instrumental in supporting businesses with digital transformations. He has led large-scale initiatives in Industry 4.0, ERP, CRM, channel network systems, IT strategy, and IT governance. Among other things, that has improved the topline, P&L, and working capital.
He has a wealth of experience developing and mentoring high-performance IT leadership teams. Ashok Jade has won numerous technology awards and has worked in a variety of industries. Including consumer durables, manufacturing, the paint industry, auto ancillaries, and services.