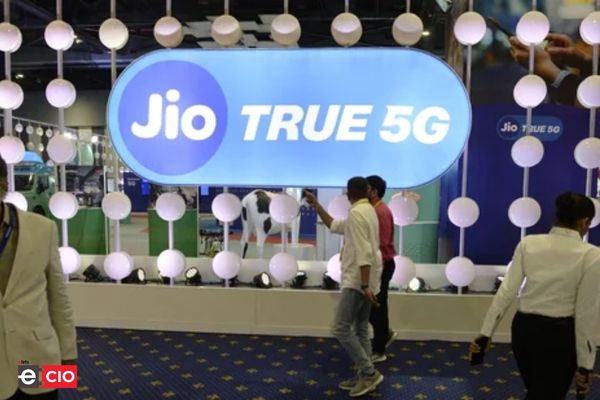 Reliance Jio recently launched True 5G services in Haridwar from Har Ki Pauri. Jio users in Haridwar will be invited to the Jio Welcome Offer, which includes unlimited data at up to 1 Gbps speeds at no extra cost.
Haridwar is the second city in the state after the capital city of Dehradun to receive Jio True 5G services. Jio True 5G is rapidly expanding and is the only 5G service available in Haridwar, providing Jio users with the transformational benefits of True 5G technology, according to the company.
Uttarakhand Chief Minister Pushkar Singh Dhami expressed his delight that the Jio network's 5G (fifth-generation mobile system) services, which began in Dehradun, Uttarakhand, have been extended and launched in Haridwar. "With the start of this service, not only the people of Haridwar but also pilgrims visiting the holy city of Haridwar from within and outside the country, including pilgrims visiting for Char Dham yatra shortly, will benefit," Dhami says.
According to the telecom operator, Reliance Jio has extensive network coverage throughout the state, from the state capital, Dehradun, to Mana, the last Indian village in Uttarakhand before the Indo-Tibet border. Jio is likely the only operator in the state present in all of the Char Dhams, on the trek route of Shri Kedarnath Dham, and at Shri Hemkund Sahib Gurudwara, which is located at an elevation of 13,650 metres.
Also Read | Reliance Jio launches 5G services in 10 more cities
Additionally, the chief minister stated, "The Jio network's launch of 5G services ahead of the start of the Chardham Yatra is commendable. I hope Jio's 5G network will soon be available in all Uttarakhand's major towns. The upcoming G20 Summit events in Rishikesh will represent the state as a Digital Devbhoomi. On this occasion, I would like to congratulate the people of Haridwar as well as the representatives of the Jio Network in Uttarakhand."