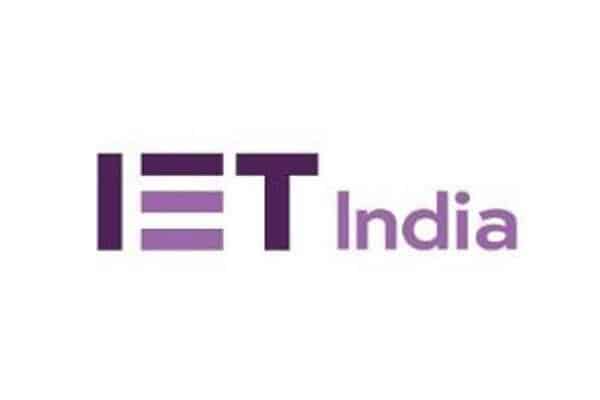 The Institution of Engineering and Technology (IET) India has partnered with Jigsaw Academy, technology skilling platforms, to offer better access to in-demand skills like cloud computing, business analytics, and product management. The programme is developed for fresh graduates, early-career professionals, as well as those seeking to change their career course and foray into these in-demand engineering and technology profiles.
"As the job market gets increasingly competitive and complex, upskilling is the only way to stay relevant in the 21st-century workplace. These courses strengthen our range of offerings focused on equipping engineers with future skills and furthering their understanding in these areas," said Suman Bhowmick, Head of Events, IET India.
The nine-month-long programmes will be offered on Jigsaw Academy's learning platforms and are now open for enrolment. The curriculum includes hands-on sessions as well as theoretical fundamentals and students receive postgraduate certifications from premier institutes like IIM Indore and Manipal Academy for Higher Education.
Also Read: India Inc & the Role of Social Media During COVID
"Since its inception, Jigsaw Academy has successfully expanded the capabilities of learners and helped them enjoy better career prospects. We are glad to have a pedagogical partnership with IET to amplify the reach of upskilling enthusiasts in trending technologies. With this collaboration, we look forward to bringing our collective resources – that include a meticulously curated industry-relevant curriculum and subject matter expertise – to provide a substantial and reliable learning mechanism. We are excited to extend these resources to the members of IET and help them hone their skills in emerging technologies. We also hope that this synergy of Jigsaw Academy and IET will help bridge the gap between the demand & supply of a talented and skilled workforce," said Gaurav Vohra, CEO, Jigsaw Academy.
"Developing crucial engineering skills relevant for the future is part of our strategic vision in India. We are sure that this partnership with Jigsaw Academy will help our members, who are engineers, entrepreneurs, and technology enthusiasts, to enhance their business and technology skills through in-demand courses and cement their route to leadership," said Shekhar Sanyal, Country Head, and Director, IET India.