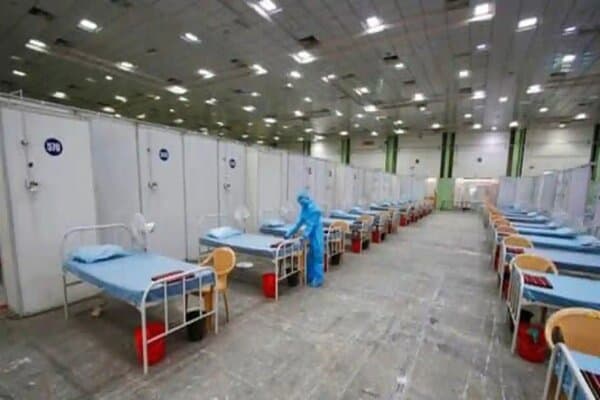 Industry-specific solution provider Honeywell today announced that it has set up an intensive care unit (ICU) facility at the Dahisar COVID-19 Jumbo Centre in the city for helping treat critical COVID-19 patients. This is the second such facility that has been set up as a part of Honeywell's COVID relief efforts in the country. Earlier, the company established a similar facility in Bangalore, Karnataka, set up five COVID care centre across multiple cities, and donated essential medical supplies including 120 oxygen concentrators, ventilators, N95 respirators and personal protective equipment (PPE) for hospitals in the state of Maharashtra.
Besides, in May this year, Honeywell established a 20-bed COVID care centre at the Employees State Insurance Corporation Hospital in Bibwewadi, Pune, and plans to establish a COVID paediatric care centre in the city by the end of August.

"We are glad to see companies like Honeywell coming forward and inspiring industries to support the Government in augmenting the state's healthcare infrastructure," said Shri Subhash R. Desai, Hon'ble Minister for Industries, Mining, and Marathi Language, Government of Maharashtra.
"This critical care centre established at the Dahisar COVID-19 Jumbo Centre and the COVID care centre established earlier in Pune will not only provide essential healthcare during the pandemic but will also enhance healthcare capacity for the state's future requirements," he added.
The 10-bed ICU facility in Mumbai features the necessary equipment to support critical COVID-19 patients. These include five class I ventilators, Fowler beds, BiPAP machines, multipara monitors with and without capnometers, a portable X-ray machine, an ECG machine, an infusion pump, and a laryngoscope set. Additionally, Honeywell is providing N95 respirators and kits to the centre.

"Honeywell has committed INR 22 crore towards COVID relief in India and has partnered with several state and local governments to help address the ongoing pandemic," said Ashish Gaikwad, Managing Director, Honeywell Automation India Limited and President (Interim), Honeywell India.
"We have established COVID care centres and critical care centres in six cities across Maharashtra, Karnataka, Delhi, Haryana, and Uttarakhand. We are also donating essential medical supplies such as oxygen concentrators, ventilators, N95 respirators, and PPE kits," he added.
So far, Honeywell has donated 1,000 oxygen concentrators, 10 ventilators, 10,000 N95 respirators, and 2,500 PPE kits to various government and private hospitals across the country.