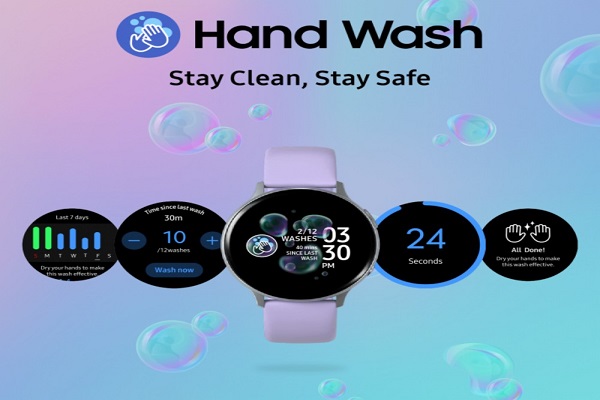 As the COVID-19 spreads across the globe, proper hand-washing practices are promoted by WHO and the Center for Disease Control (CDC). Samsung's Research Institute-Bangalore (SRI-B) UX and wearable teams have produced the Hand Wash app for Tizen OS.
The new app helps the user make sure they maintain a healthy hand-washing routine through a pattern of regular reminders.
 The app can also track the number of hand-washes completed per day. It will also assess how well the user performs this activity using a given watch's sensors.
Also Read: Samsung launches clothing care solution "AirDresser"
This ability to inform and refine the hand-washing technique incorporates the latest CDC criteria.
This app is now available to download on all Galaxy-series watches.
The Coronavirus has affected over 17500 people in India.