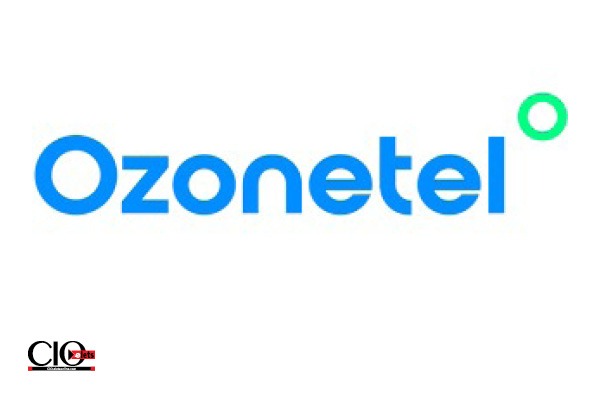 Frost & Sullivan has recognised Ozonetel with the 2022 India New Product Innovation Award for developing an innovative customer experience cloud-based management system based on its most recent analysis of the market for speech analytics for the customer experience.
The 2007 founded company, Ozonetel launched the first cloud-based customer experience solution in India that does away with the hassles and high costs of traditional contact center software.

Besides it also enabled contact center management operations with a variety of tools and analytics to measure and monitor customer interactions.
As per the company, the cloud communication services from Ozonetel offers a comprehensive suite with artificial intelligence (AI) and 24/7 customer assistance to reach, engage, help, and retain customers. The business has a solid customer-centric strategy that enables it to constantly innovate and meet the demands of its market.
It said it utilises the data gathered from its cloud software to increase the efficiency of its services, boost performance, and greatly increase its customers' return on investment. It does this by utilizing AI and deep learning techniques.

In a variety of industries, including healthcare, logistics, banking, travel, and fintech, among others, customer acquisition is made easier by Ozonetel's cutting-edge algorithms, which produce precise and highly relevant speech analytics, claims the company.
Ozonetel said, with more than 2,500 clients, it was able to maintain a high retention rate and enjoy outstanding customer loyalty by enabling this approach.
Sharing his views, Senior Consulting Analyst at Frost & Sullivan, Nithin Ramesh said, "Ozonetel's corporate culture revolves around using purpose to drive innovation. Its product roadmap (i.e., planning, development, and implementation strategies) incorporates client feedback, ensuring its offerings align with customers' dynamic needs."
Ramesh further added, "The company uses client feedback and industry trend monitoring to guide its product roadmap and analyze whether it is a vertical-specific requirement or a region-specific demand. This approach allows Ozonetel to evolve its speech analytics solution continuously and proactively draft a roadmap for the future (i.e., develop new products before customers are ready to adopt them), thereby maintaining its innovative edge."
Riana Barnard, Best Practices research analyst for Frost & Sullivan stated that "For Ozonetel, it is crucial to understand the business case of each client; therefore, the company assigns individuals to engage and build strong relationships with top clients."
Each year, Frost & Sullivan gives this award to the business that has used cutting-edge technologies to create an original component for a product. The award honours the product's value-added features as well as the increased returns it provides to its clients, all of which boost the likelihood of gaining new customers and expanding one's market penetration.
Companies in many regional and international markets are honoured with Frost & Sullivan Best Practices awards for exhibiting exceptional achievement and excellent performance in leadership, technological innovation, customer service, and strategic product creation. For the purpose of identifying industry best practises, industry analysts compare market participants, evaluate performance, and conduct in-depth interviews, analysis, and extensive secondary research.