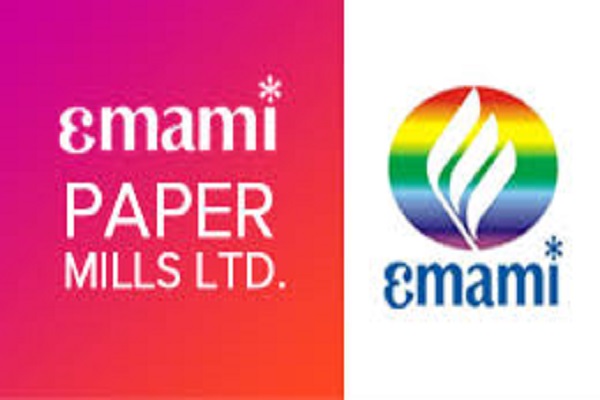 Emami Paper Mills announced on Friday that its CEO, P S Patwari, had resigned. The resignation will be  effective from April 1.
The company also announced that it has appointed Vivek Chawla as its new chief executive officer (CEO).

"The resignation of P S Patwari, Chief Executive Officer, from the position of CEO of the company has been accepted by the board of directors as of April 1, 2021," Emami told Paper Mills in an approval dossier.
The company also announced the Chawla investigation.
"Vivek Chawla, a full-time director, has been appointed a full-time director and CEO of the company effective April 1, 2021," added Emami Paper Mills.

Emami Paper Mills shares were down 9.99% on the BSE at $138.30 each.
The company is the largest newsprint manufacturer of India with 1,50,000 tpa capacity and produces best quality newsprint at par with the quality of imported ones.
Also Read: Vistara appoints Vinod Bhat as new CIO
The other line of business of the company is 2,00,000 tpa capacity consumer packaging board of recycle grade as well as that of virgin grade.
Company's diversification into the paperboard segment is now the most discussed success story in the paper industry because of the tremendous performance of its board machine, appreciated market acceptance of the company's paperboard. Its paperboard has also a good reputation in export market and about 10%-15% of its recycle grade paperboard is exported to overseas market.