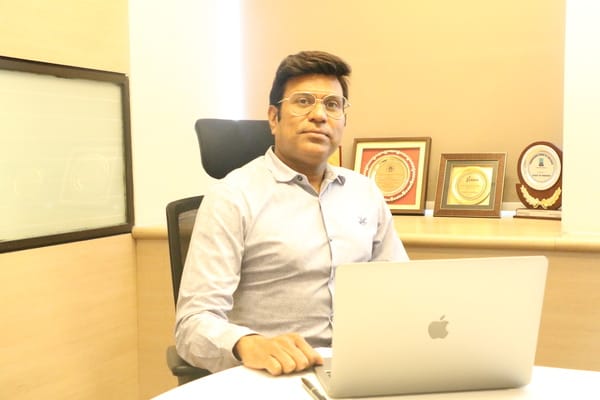 Ed-tech start-up Bada Business has appointed Gyan Gupta as the new Chief of Product, Technology and Growth Officer (CPTGO). He will be leading the company's product and growth strategy, guided by a robust technology roadmap.
Gupta holds over two decades of experience in understanding content, AI, product and business. Prior to Bada Business, Gupta was the Co-Founder & CEO of First Wall (short form app) and as a Founder & CEO of Chamko. Gupta has worked with brands like GE, Genpact, Dainik Bhaskar, He is also a Co-chair of IAMAI AI-Big Data Committee for making Artificial Intelligence (AI) Mainstream and COO for DNPA – the digital news publishers association.

Commenting on the appointment, Dr.Vivek Bindra, Founder & CEO, Bada Business said, "We are extremely delighted to finally have Gyan on board who would help us leapfrog the technology front at Bada Business. We believe that the three aspects – Product, Technology and Growth – are becoming directly proportional in our case because our key operating platform is the Bada Business app, through which we extend our training programs and other services to our user base. Hence, an easy and intuitive product interface, backed with advanced technologies, is key to elevate user experience; which will therefore translate into growth for the company. And with Gyan's experience of digitizing key brands in the market, we are hopeful of being seen as a product, technology and user-first company in the coming months."
Also Read: Twitter names Vinay Prakash as new Resident Grievance Officer for India
"I have been a distant observer of Dr. Bindra's vision and commitment towards building an entrepreneur economy. It explains why Bada Business has been able to witness the enormous growth that it has, within a short span of starting operations. Hence, it gives me immense joy to take on this challenging role and together we shall surely scale new heights in the entrepreneurship training space, backed by affordability, accessibility and availability," said Gyan Gupta.